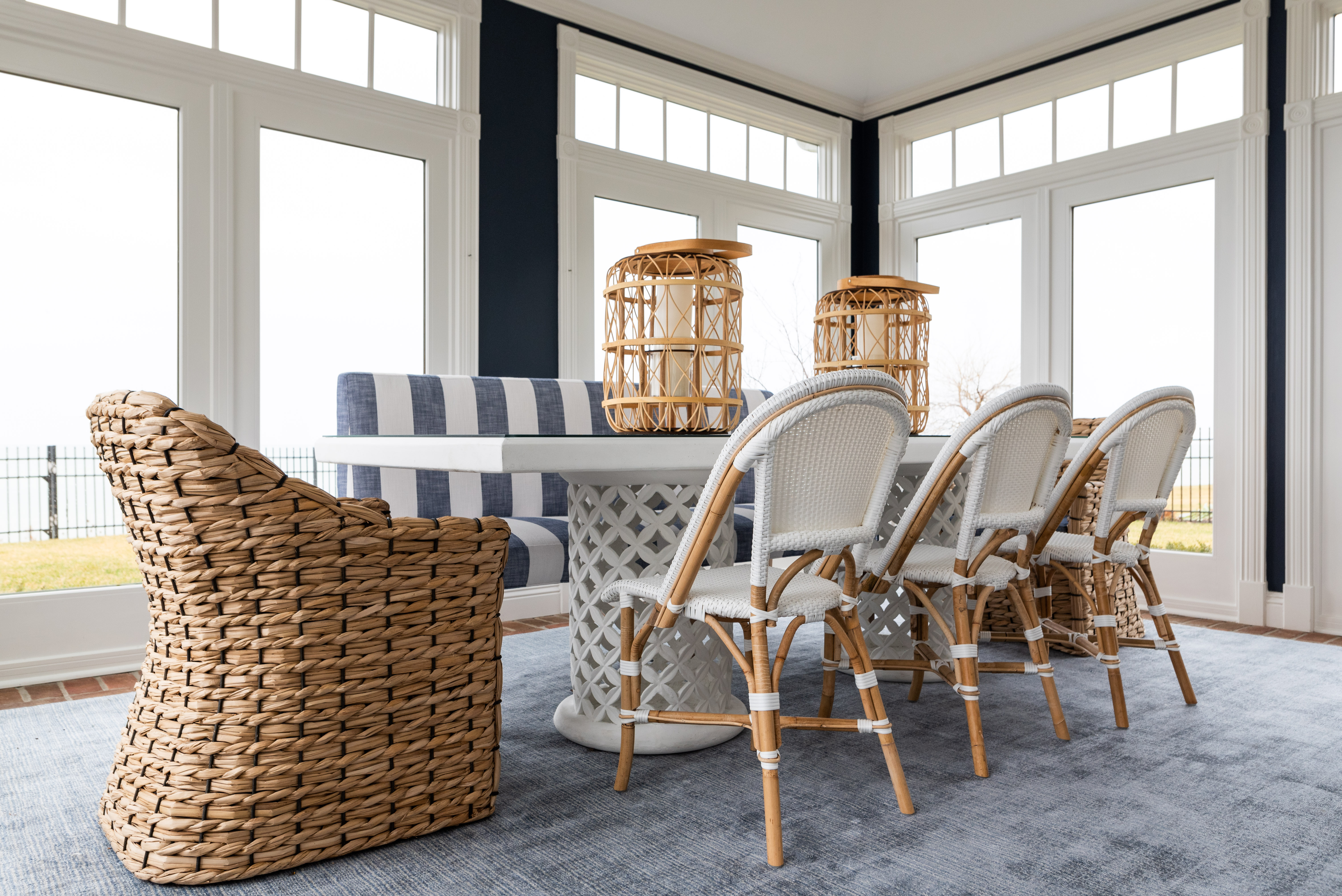 Design is something that is supposedly subjective, although it is never hard to tell good design from bad. We've all entered a room before that just didn't seem to have much thought into how it was put together. It isn't easy to define what makes an interior look good, but it is easy to know when you see it. A well-designed indoor space will maximize the best features of the place it resides, draw attention to the right areas, and have a consistent color palette and look that invites a certain desired feeling.
While we all have some idea of what makes a good design, executing a vision is never easy. That is part of what makes decorating and designing a new residence or re-designing an old one so daunting. But for those of us that want to make the job easy and get the best-looking home, working with the experts makes a lot of sense. One of those experts that are making a splash in the interior design community is Styled by A.R.K.
Styled by A.R.K is a design consultancy that helps homeowners style and design their homes to create a space they truly adore. Home design should be exciting and fun, and Styled by A.R.K helps bring those positive feelings back. Their home looks are described as sensible and comfortable, with timeless style.
Styled by A.R.K works with homeowners to develop their ideal version of their space. This is important because, once again, design is subjective. Not everyone will want the same thing from a space, and Styled by A.R.K helps them determine what it is they want and then make that a reality.
Styled by A.R.K has several different options for someone looking to redecorate, each appealing to people with various home décor and styling needs. Their "Mini" service is for someone that isn't looking to have someone handle everything for them or someone who only wants information. The Mini service is a consultancy video call where homeowners can hear expert advice on how to make their home look its best.
There is also the "Virtual Interior Design" service. This is a more intensive collaboration with multiple calls and planning sessions that leads to an action plan that will make your home pop. Styled by A.R.K will work with you on everything from space planning to décor decisions to help you optimize your space without ever needing to step foot in your home.
Lastly, there is the most extensive offering, the "Full Interior Design." This is a collaborative process where Styled by A.R.K assists in every aspect of the job. From planning throughout, Styled by A.R.K is there to help ensure you get the home of your dreams. The Full Interior Design includes end-to-end management of the entirety of the process, from selection to procurement to installation. This service is for homeowners that want a true partner in the process to be with them every step of the way.
Styled by A.R.K is a boutique consultancy that was founded by Anne Kokoskie. Anne Kokoskie draws from many different influences in her design of new indoor spaces, including her art history and retail fashion background. Styled by A.R.K grew out of Kokoskie's longstanding love for decorating and entertaining to eventually become what is now a growing consultancy.
Kokoskie says that the business started from a fundraiser that she hosted at her own home when a guest inquired into who had designed the space. From there, Kokoskie understood that her design principles were impactful and desirable, and the journey to Styled by A.R.K began there. Since then, Kokoskie has styled homes across the Eastern and Mid-West regions of the United States, including Ohio, New York, Chicago, Connecticut, and Maine.
Styled by A.R.K's homes have a timeless sensibility to them and a clean and inviting look. Styled by A.R.K works hand-in-hand with homeowners to develop gorgeous interior spaces perfect for relaxing with family or entertaining friends. While design is a subjective medium, you know a good interior space when you see it. Styled by A.R.K helps homeowners acquire that perfect interior space they've been searching for.