A go-to urban green space can serve as a peaceful retreat from New York City's chaotic and busy streets. Let's look at some of the top residential buildings in New York City situated within easy access to excellent public and private parks.
The Cortland, Chelsea
The Cortland, created by architecture firms Robert A.M. Stern Architects and Olson Kunding, is a scenic waterfront property with 144 units and industrial accents. The development, near Chelsea's trending bars, shops, and restaurants, is also just across the street from Hudson River Park. The Hudson River Park is a vast 500-acre park stretching four miles along the Hudson River. Residents at the Cortland enjoy easy access to the park's many attractions year-round, including its piers, gorgeous trails, busy playgrounds, and pleasant picnic areas.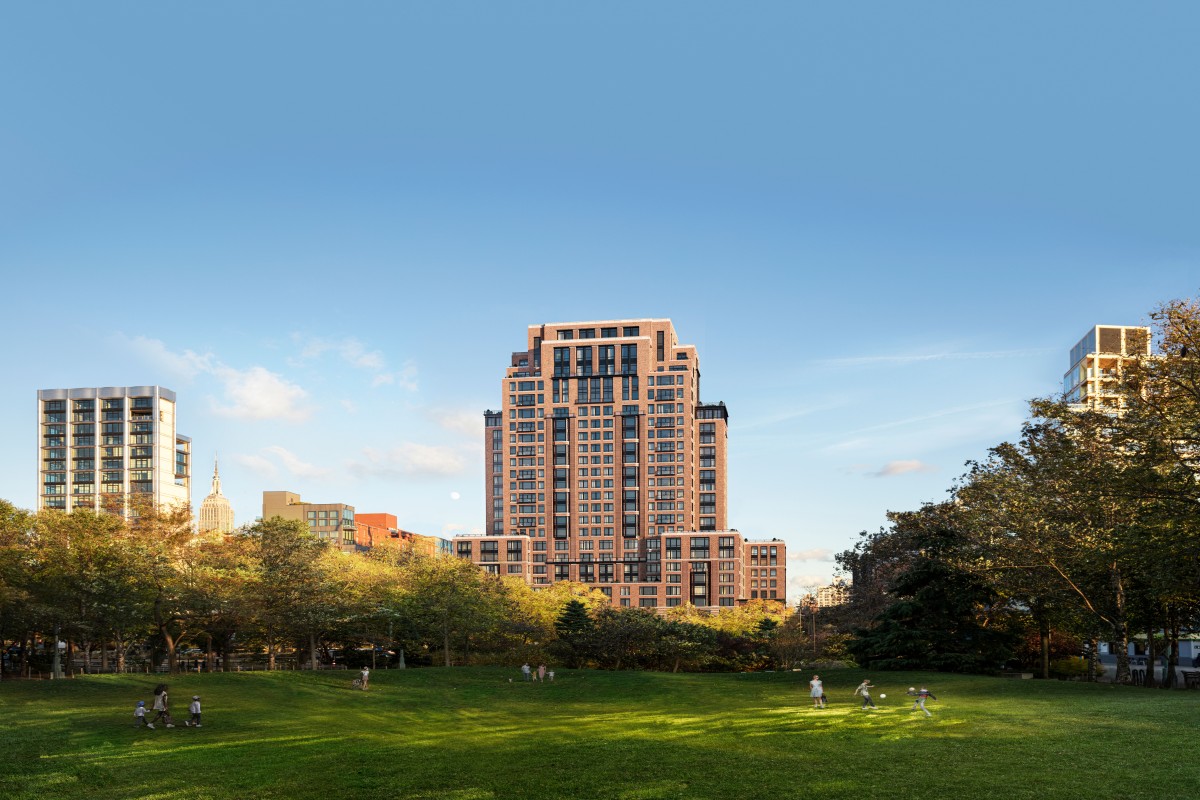 110 North 1st Street, Williamsburg
Williamsburg is a vibrant Brooklyn community that is known for its chic atmosphere. It houses many of the city's top dining destinations and boutique stores, and 110 North 1st Street is a luxury development transforming the street into a residential destination. 110 North 1st Street, designed by EDRE Development in collaboration with DXA Studio, offers 38 units and a suite of high-end amenities that encourage health and wellness. One significant perk of 110 North 1st Street is its proximity to the new Domino Park, a six-acre park along the Williamsburg waterfront. With a factory-inspired playground, immaculate skyline views, and sports courts, it is a top-notch park just steps away from this condominium. 
No. 33 Park Row, Financial District
No. 33 Park Row is a stunning boutique development in the Financial District. Designed by Pritzker Prize-winning architect Richard Rogers and the team at RSHP (formally Rogers Stirk Harbour + Partners), this boutique residence offers 30 one-to-five-bedroom units. Every residence overlooks City Hall Park, an expansive and historic park with scenic gardens, a majestic fountain, and over a dozen monuments.
96+Broadway, Upper West Side
96+Broadway is a gorgeous new development in the Upper West Side from JVP Management and designed by Thomas Juul Hansen. This stunning 23-story building houses 131 units with one to five bedrooms. With a limestone and glass facade, it has a timeless, iconic design and offers amazing views of the Hudson River, the New York skyline, and Riverside Park. Just steps away from the building, Riverside Park provides more than 330 acres of parkland right by the water, running the length of much of Manhattan's West Side. Among many of Riverside's amenities are waterfront paths, sports courts, skate parks, and a public marina. 
The Astor, Upper West Side
The Astor is a historic luxury building built by renowned New York City magnate William Waldorf Astor at the dawn of the 20th century. Offering high-end residences in the highly sought-after Upper West Side, The Astor is currently being upgraded and renovated to meet the needs of the contemporary buyer while still retaining its charming pre-war character. The Astor is ideally situated between two of the most popular parks in the city: Riverside Park and Central Park. Located just minutes away, residents of The Astor can enjoy easy access to the miles of trails and incredible amenities offered by both parks, from the gorgeous waterfront views at Riverside Park to the stunning scenery at Central Park.