From floors to walls, fireplace surrounds and countertops, tile is not just a construction material—it's a form of artistic expression, a canvas on which creativity blossoms. At Encore Gallery, a Chicago-based home design center with three world-class showrooms, this concept comes to life through a remarkable collection of European tile products that redefine the boundaries of aesthetics and functionality.
European Elegance, American Accessible
Encore Gallery specializes in offering modern European home products that marry unique styles with the latest technologies in the home design industry. These products are not only visually striking but also built to provide form and function, making them a perfect choice for homeowners, contractors, designers, and builders in the United States who seek to elevate their spaces with unique character.
From bathrooms to kitchens, living rooms, commercial spaces, and beyond, Encore has brought the best of European design to American shores, setting the foundation for a new wave of aesthetics in American interiors.
Where Vision Meets Reality
More than just a product store, Encore Gallery pairs its wide selection of impressive European design materials with professional interior design and installation services, allowing their customers and partners to take projects from vision to completion all under one roof.
Walking through the door of their impressive 20,000-square-foot showroom located in St. Charles, IL, you'll be guided over a red carpet into a space that truly feels like a state-of-the-art gallery. Inside, visitors are guided down long hallways featuring several dozen gorgeous vignettes showcasing the design power behind Encore Gallery's materials and design services. Offering products from flooring to kitchen cabinetry, windows, doors, and even impressive art moss pieces that allow you to bring a touch of nature into your home, perhaps nothing is more impressive or as extensive as Encore's tile selection.
Modern Design. Striking Quality. Elegance worthy of an Encore.
Imported from some of Europe's most technologically advanced production companies from Spain, Italy, and Poland, Encore's tile collections are the embodiment of innovative design trends now being adopted by the world's leading design experts. These materials redefine the boundaries of style and functionality, marking the beginning of a new era in interior design where spaces resonate with contemporary elegance and groundbreaking flair.
From tile options that fill a room with a subtle elegance to intricate mosaics, wallpaper patterns, and impressive large-format slabs that mimic (and rival) marble and other natural stone, Encore Gallery has set itself apart as the new playground for both professionals and homeowners seeking materials that are truly characteristic in both appearance and quality.
Whether you're aiming to enhance a room's elegance with a tile floor, make a striking focal point by adorning your walls with large-format slabs, or utilize the durability of porcelain for a tile fireplace surround or kitchen countertop, you'll find more than one impressive choice at Encore Gallery.
Encore's tile collections are not only the products of some of the most state-of-the-art factories in Europe but also the vision of some of Europe's most esteemed designers. Among the thousands of tiles in Encore's selection, you'll find collections envisioned by some of Europe's most esteemed fashion designers, who have reinterpreted catwalks textures, colors, and styles into ceramic and porcelain tiles that fill a room with true artistry and elegance.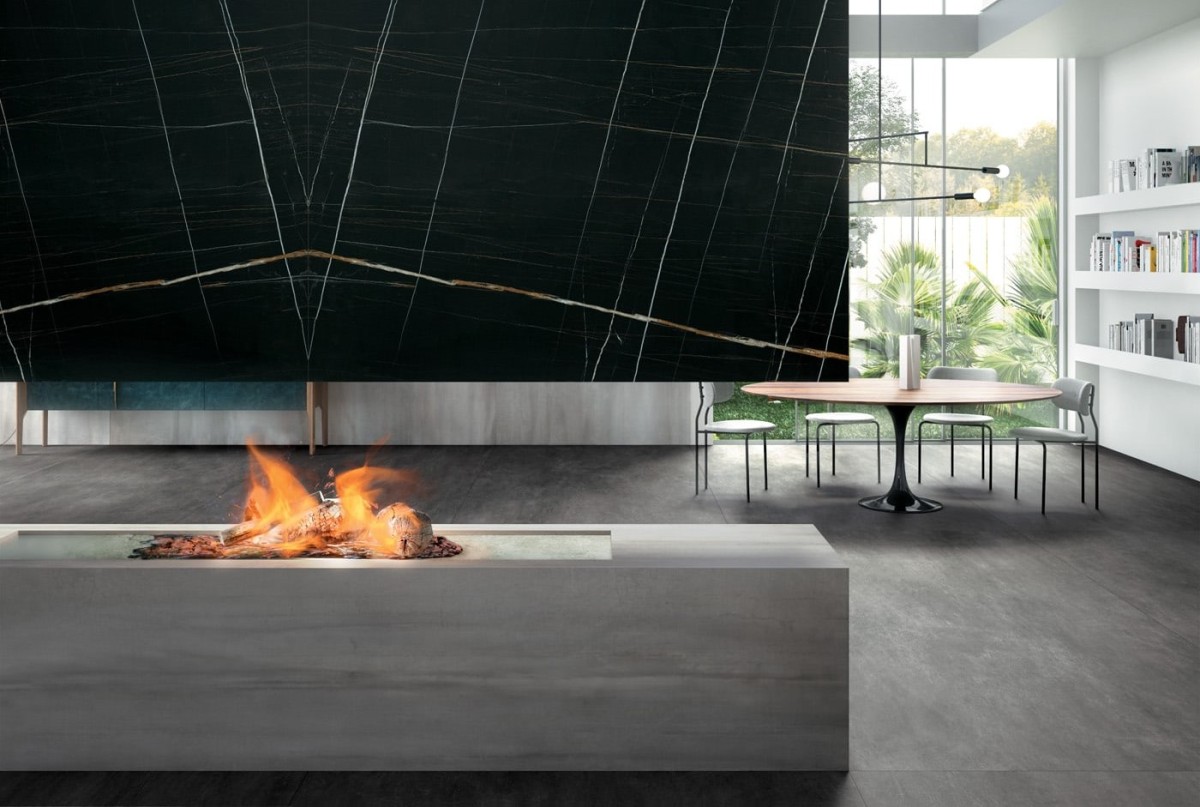 Breaking Barriers from Design to Price Tag
Designer-grade, Encore Gallery's products (thankfully) don't come with designer prices. Since its inception in 2018, the Encore ownership team has been committed to providing a curated collection of distinctive and high-quality products that remain accessible to a diverse range of customers. This commitment is yet another testament to their mission of shattering the barriers within the American home design industry.
Discover the art and innovation of European tile & other home products by visiting one of Encore's Chicagoland showrooms. In addition to its flagship showroom in Saint Charles, Encore Gallery has two other showrooms in the suburb of Berkeley and in downtown Chicago within the MyPlanet Living Center on Michigan Avenue. Browse through its offering at encoregallery.us.
Experience the beauty, quality, and unmatched style that can transform your living spaces with Encore Gallery.