Price: $3,600,000
Location: 1 Red Oak Road, Wilmington, DE
Delaware is a small but historic U.S state located on the Atlantic Ocean. Everywhere you go in the little state, you're likely to see reminders of the state's colonial history stretching back hundreds of years. In Wilmington, Delaware's biggest city, these historical sites are a deep part of the city's identity.
Wilmington is a city of 70,000 located along the Christina and Delaware Rivers, only a short drive from Philadelphia. The town has numerous museums, restored buildings, and many locations that can trace their history back hundreds of years, as far back as the 17th century.
Wilmington today is a modern city of major economic importance, a hub for banking and commerce. Its downtown is filled with lively bars, delicious restaurants, and trendy shops. Another part of the appeal of Wilmington is the stunning luxury homes you can find within.
1 Red Oak Road is one example of Wilmington's gorgeous luxury homes and a living reminder of the city's history. The home was built in 1905 by then-governor Charles Miller, and it is still standing, although it has been modernized through several renovations.
The home is a sprawling, picturesque, private estate covering its own city block. The home has an acre of gated land in a historic district, surrounded by parks, woods, trails, and greenery. It is only a short walk from museums and zoos, making it a perfect home for families.
The house itself is a spacious home that combines classical elements with modern twists. It encompasses six bedrooms, ten bathrooms, and 10,300 square feet of space. The house's stone exterior and neatly manicured lawn give it a stately look.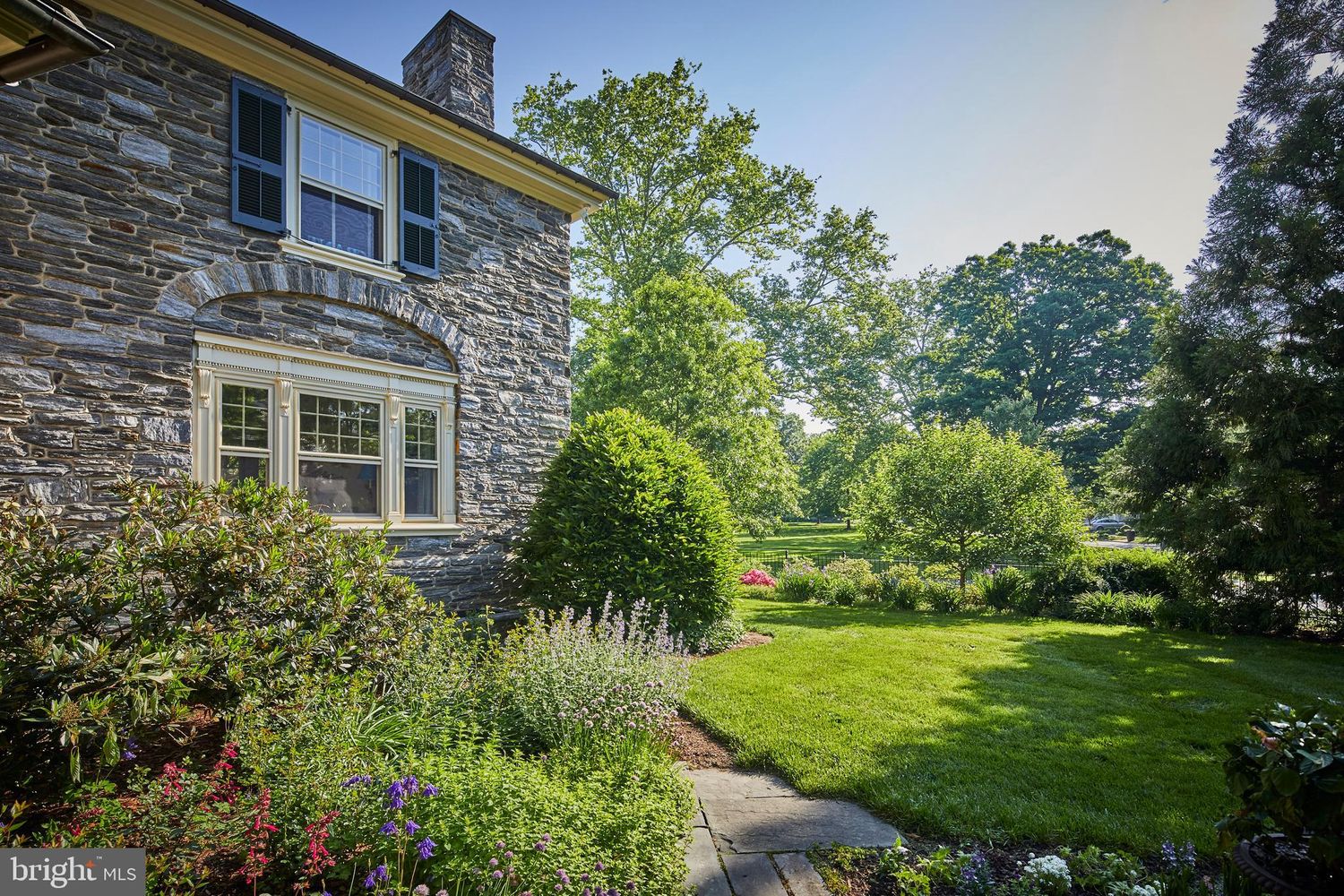 You'll find flowing corridors, winding central staircases, and dangling chandeliers inside. The home's interior is an entertainer's dream, with a spacious dining room capable of handling a feast fit for a governor. While parts of the home look like they haven't changed in centuries, in many areas, you'll find the home to be quite modern.
The home's kitchen is equipped with a custom-height granite countertop that spreads the room's length. It also has a variety of high-quality appliances, including a Thermador six-burner cooktop, two Miele dishwashers, and more. The primary bedroom is as elegant as it gets, with dangling lighting, classical touches, and a bathroom with his/her sinks, a bathtub, and a shower. There are several other large bedrooms, so room for the family won't be an issue.
The home's additional features are certainly more modern inventions. For starters, there's an in-ground pool with a pool house, an extensive gym, a sauna, multiple studies, and a temperature-controlled 3000 bottle wine cellar.
This spacious estate is an incredibly rare find. For a moderately low price of $3,600,000, this historical home can be yours.
"If you're looking for your own private oasis in the heart of Wilmington, look no further than 1 Red Oak Drive," says listing agent Stephen Mottola.