Vermont is a state in New England with so much to offer. Although it has a minute population, it is a popular tourist destination, and now many people are eying a full-time relocation to Vermont. The Vermont lifestyle has much to offer residents, particularly those looking for a home surrounded by natural beauty. With an extensive history and cultural appeal, there are many reasons to consider moving to the Green Mountain State. Let's look at some of the aspects of life in Vermont that make it so appealing.
Scenic New England Setting
Vermont can claim to be one of the most scenic states in the country. It features thick forests, numerous mountains, and pristine settings.
Marsh-Billings-Rockefeller National Historical Park is one of Vermont's landmarks. It is a forested area that also houses the famous Marsh-Billings historical house. Vermont also has the Green Mountains, a range of forested mountains that are one of the defining parts of this state's geography.
Year-Round Recreation
The benefit of Vermont's unparalleled natural beauty is that the state provides year-round outdoor recreational opportunities for its residents. Every season brings something different to do in Vermont. In the summer, the sparkling blue lakes in the state fill up with boaters and swimmers. Lake Champlain, Lake Willoughby, and Crystal Lake are three of the most popular spots. In the fall, the trees turn beautiful shades of orange, yellow, and red, making it the perfect state for autumn foliage hikes.
However, winter might be the busiest time of the year in Vermont. Winter is when this state fills up with those looking to take advantage of Vermont's mountainous setting. Vermont has famous ski resorts like Sugarbush Resort, Stowe Mountain Resort, and Smugglers' Notch Resort. Every season in the state brings fun and excitement.
Affordable Lifestyle
For all that Vermont provides in natural beauty, you won't necessarily need to break the bank to afford a home and life in this state. While Vermont is still a highly desirable area, it is considerably less expensive to live in Vermont than in other nearby places.
According to 24/7 Wall Street, the average cost of a home in Vermont was around $308,000 in 2021. This ranks 22nd among all the states in the country. For a northeastern state, this is a bargain price. While there are cities like Burlington that have a slightly higher cost of living, for the most part, you can find a home in one of the many communities in Vermont for around or below the national average price.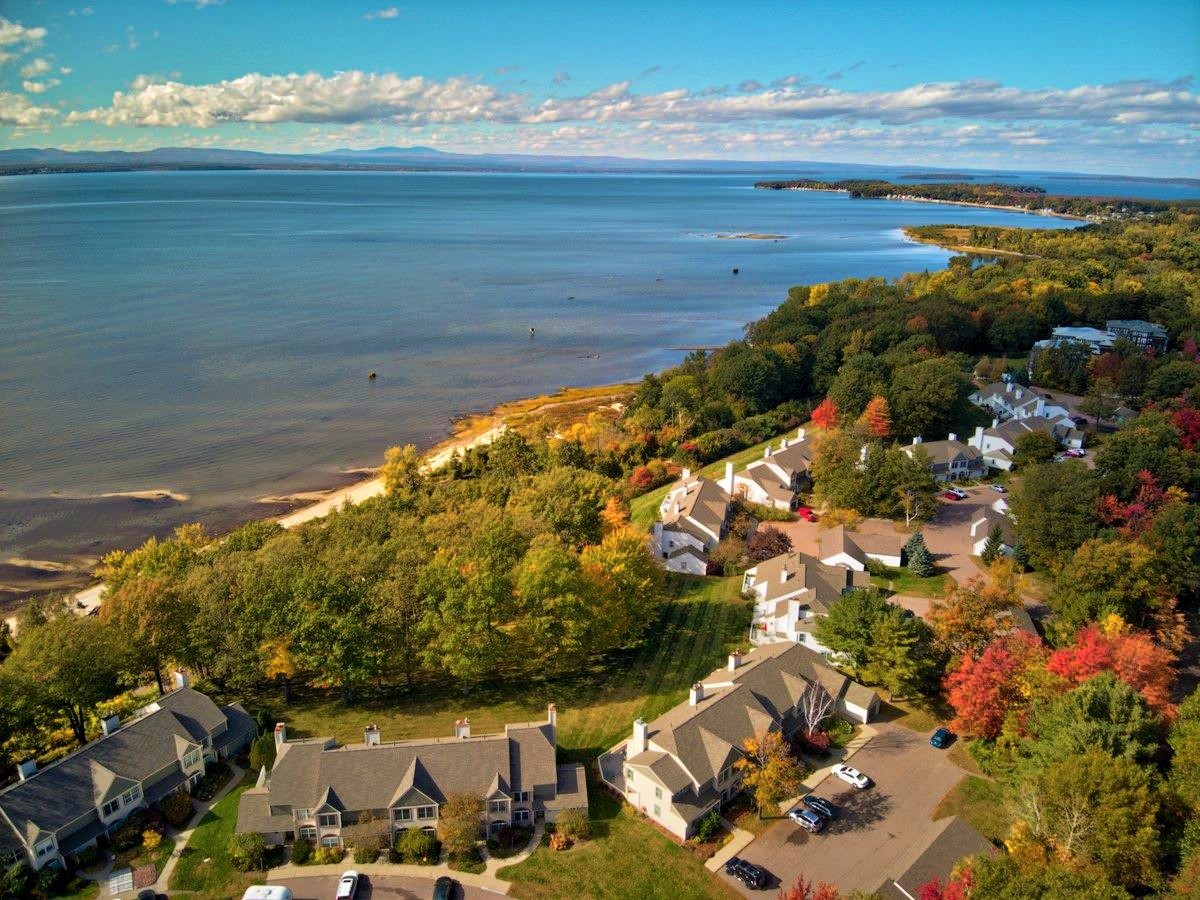 Safe and Small Communities
For those seeking to live in major urban hubs, maybe look to some of Vermont's neighboring states. But if you want to live in a thriving mid-sized city or a small town, then Vermont has plenty of options. Vermont has the second-smallest population of any state in the country, home to only 646,000, but that population is spread across many small, safe communities. In particular, ConsumerAffairs ranks Vermont as the fifth-safest state in the U.S.
Many of Vermont's towns and cities make for excellent places to live. Burlington is the biggest city in the state, home to around 45,000. It is a quaint New England city with a fascinating history and excellent museums. Montpellier is the state capital, well-known for its architecture and art galleries. Stowe is a popular city known for its excellent skiing and mountainous trails. These are only some of the many gorgeous communities in Vermont.