The Methow Valley, stretching from Pateros to the North Cascades in Washington, is one of the most scenic parts in the U.S. and an outdoor enthusiast's paradise, an outstanding mecca of recreation lifestyle. This desirable region has the roaring Methow and Columbia rivers, the mountainous backdrop of the Cascades, and abundant wildlife. For those seeking to buy or sell a home there, Tricia Eyre is the realtor to know.
Tricia Eyre has lived and worked in the Methow Valley for over 30 years and deeply appreciates this gorgeous region's rural lifestyle. Tricia began her real estate career in 1993, and after plying her trade in the industry for years, she launched the North Cascade Land & Home Company in 2007. This business values honesty, integrity, tenacity, and professionalism.
The North Cascade Land & Home Company offers expertise with extensive knowledge of the Methow Valley and its real estate market. Based out of Winthrop & Twisp, North Cascade Land & Home Co. has become an established part of the Methow Valley real estate ecosystem. You are invited to experience a custom property tour with our version of the American West!
Tricia is regarded as a top producer in the region. She offers five-star services to her clients, drawing on decades of high-level real estate experience and a passion for the Methow Valley. She assists buyers and sellers with everything from investments, luxury vacation homes, and commercial properties to finding an ideal family home.
Tricia lists beautiful properties that typify the appeal of the Methow Valley area. She currently has several properties on the market, including two standout gems.
25 Deer Run Loop is a stunning, recently built property in Mazama with forest and mountain views. It has two bedrooms, two bathrooms, and 1,647 square feet of interior space. The contemporary interior has high-end features, such as luxury vinyl flooring, radiant-heat floors, quartzite islands and countertops in the chef's kitchen, and a custom sauna. The home's exterior has a fire-wise landscape design for safety, an underground sprinkler system, and an outdoor shower. It is situated among the Methow Valley scenery, with shared Methow riverfront access, convenience to gorgeous trails, and privacy provided by the thick forest surrounding the home. This amazing home is currently listed for $1,275,000.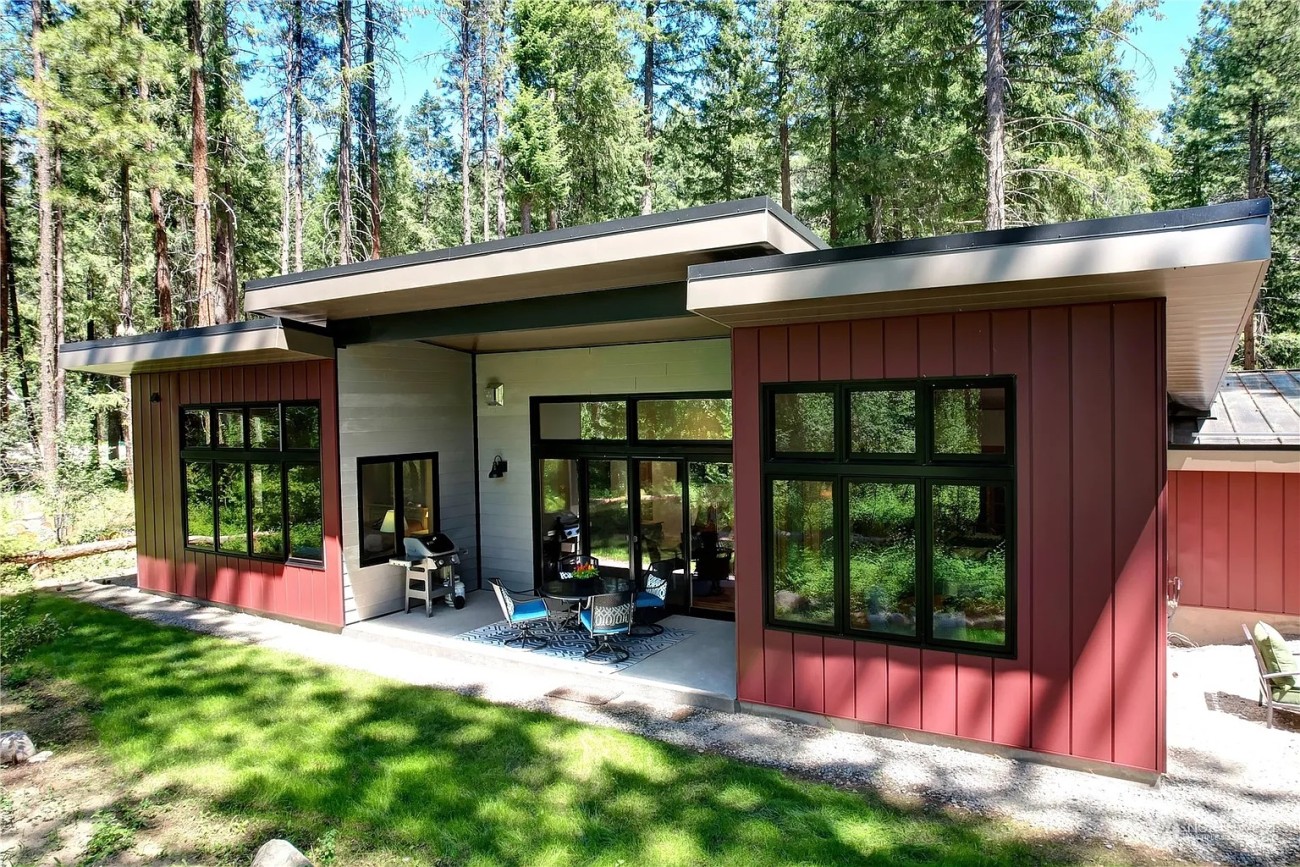 Tricia is also listing 20 Blue Heron Lane in Riverside. This vast home offers residents five bedrooms, four bathrooms, and 4,114 square feet of space. The home sits on an expansive property with 20 acres of private ground overlooking lush wetlands and Johnson Creek. This large residence includes some standout features, including a putting green, a lighted pickleball and tennis court, a garden area with a shed, and a 1,440-square-foot shop that can be customized according to the owner's preferences. The interior includes oak hardwood flooring, granite countertops and a huge island in the chef's kitchen, a wood stove fireplace, and a great room with high ceilings and stunning views. Its other excellent amenities include an office, a private deck with a hot tub, and a three-car garage. This Riverside beauty is currently listed for $1,050,000.
These are only some of the homes that Tricia lists in the Methow Valley region, but they perfectly display what makes this area a one-of-a-kind place to live. With proximity to unparalleled natural beauty and gorgeous, expansive homes, the Methow Valley is becoming a real estate hotspot. For those who want to buy or list a property in this stunning region, Tricia Eyre brings unmatched knowledge of the area, a track record of success, and a portfolio of incredible homes.