Maximizing an interior space requires a thorough understanding of material, color, and design principles. It is a difficult task that, when executed correctly, can transform a room into a work of art. At the International Design Collection Building in Denver, visitors will find ten unique showrooms from independently owned and operated businesses—all within the realm of home design—with inspiring and superbly displayed custom kitchens, flooring, designer lighting, bath and plumbing, and many other luxurious finishes.
The International Design Collection (IDC) Building is a high-end, open-concept space where each showroom blends seamlessly into another. It is open to the public, and walk-ins are allowed; but for the best and most personalized experience, visitors should schedule an appointment in advance. Realtors and interior designers from across Colorado go to the IDC Building intending to see incredible designs and browse the high-end interior finishes and materials that make it so popular.
The businesses hosting the IDC Building showrooms are interior designers, custom home builders, and other home specialists. It is a distinguished destination that especially caters to those who want to remodel a home, connect with home experts, or browse a vast array of custom finishes and design accessories in person (rather than online). Everything in the building is provided by the showrooms and for sale, from the functional and stylish aspects of its flooring and lighting to the aesthetics of its artwork and home decor. 
Some standout showrooms to visit in the IDC Building include: 
- Aztec Carpet and Rug
The Aztec Carpet and Rug showroom emphasizes the impact flooring can have on transforming a space. It is run by Aztec, a carpeting brand that has been offering the best selection of luxury carpets and rugs in Colorado for 40 years and counting!
- T&G Flooring
Flooring defines the look and feel of a space in a significant way, and the T&G Flooring showroom emphasizes the impact different materials and flooring styles have on an interior space.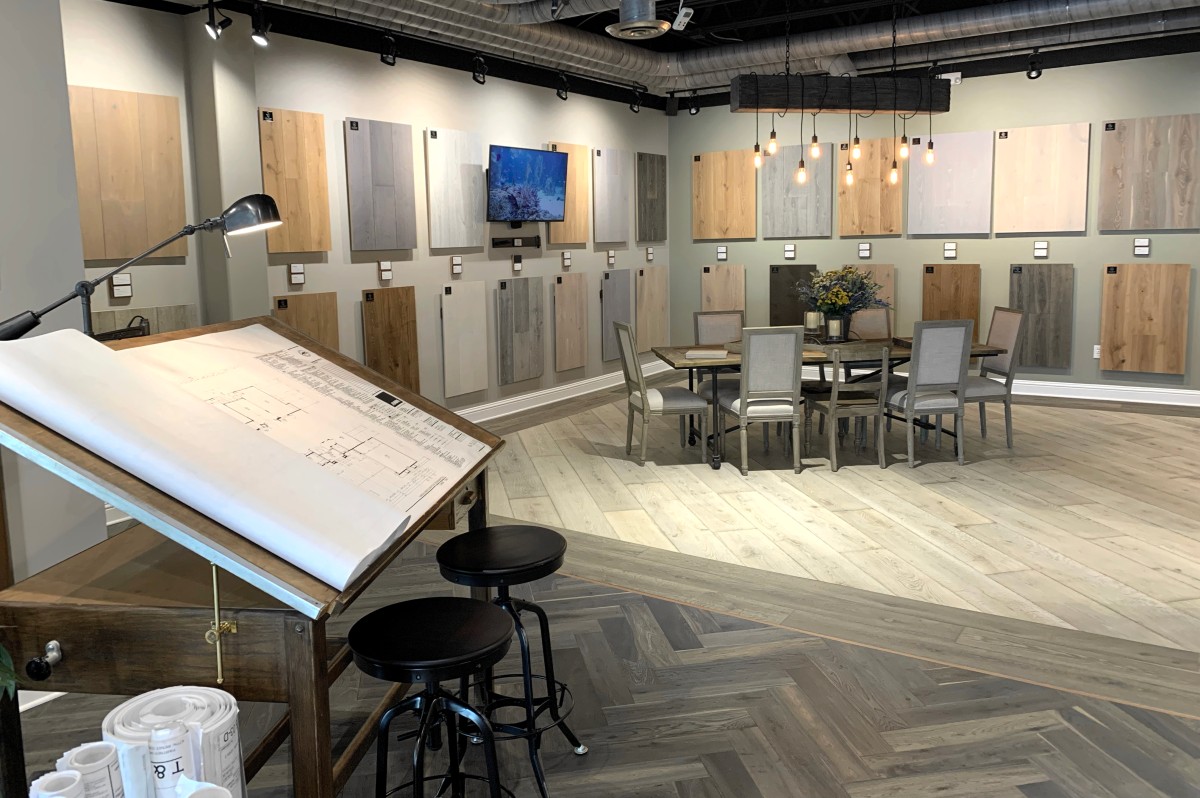 - Xssentials
Smart technology is a must for the modern homeowner, and the Xssentials showroom is a space that spotlights cutting-edge innovations in home technology, from lighting and temperature control to elaborate home automations.
- Ultra Design Center
Kitchens and bathrooms are two of the home's most important functional spaces, and they should have impeccable designs to match. The Ultra Design Center showroom has kitchen, bathroom, and lighting displays from this family-owned business that has served Denver for over 20 years.
- Inspire Kitchen Design Studio
The kitchen is one of the beating hearts of the home, a central gathering place for families and friends. The Inspire Kitchen Design Studio showroom has fully built custom kitchens to explore.
- Aria Custom Design
Interior flourishes, such as custom fireplaces, mantles, or Venetian plaster finishes, can add a luxurious touch to a space, and these are the kinds of products and displays you'll find in the Aria Custom Design showroom.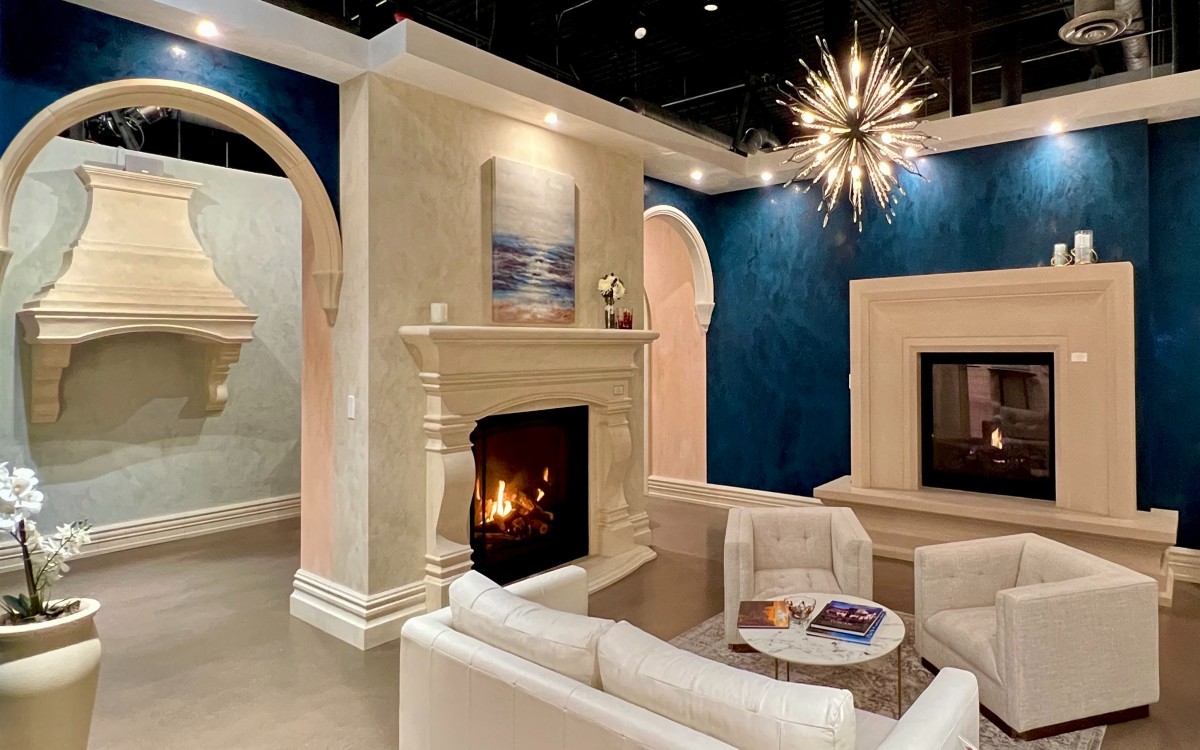 - Classy Closets
Closets have gorgeous looks that make them both appealing and functional. The Classy Closets showroom boasts the potential these spaces have with products and designs from Classy Closets, a company that has been in the business for over 33 years.

The IDC Building also includes an event space, made cozy with lighting and fireplaces and functional with a beautiful professional kitchen, where those in the interior design industry and related fields can host conferences, workshops, talks, mixers, and product presentations. The IDC Building, therefore, can serve as an ideal place to browse various high-end products for a home and host meaningful events all in one place.