Palm Springs is one of California's most traveled cities. Even though Palm Springs is located in the desert, away from the beaches and oceans of cities like Los Angeles and San Diego, Palm Springs remains a Southern California hotspot for a reason. The unmatched weather, proximity to the biggest music festival in the world, and some of the best golfing in the nation attract tourists of all ages throughout the year.
For tourists who are looking to soak up some sun in Palm Spring this year, there's plenty to do in this incredible little city. Luxury boutique shopping, high-quality restaurants, golf courses, and spas aren't the only attractions in Palm Springs. There's also excellent hiking, horseback riding, and much more. But one of the most important aspects of any vacation is the place you stay, and there's one Palm Springs option that rises above the rest in this department.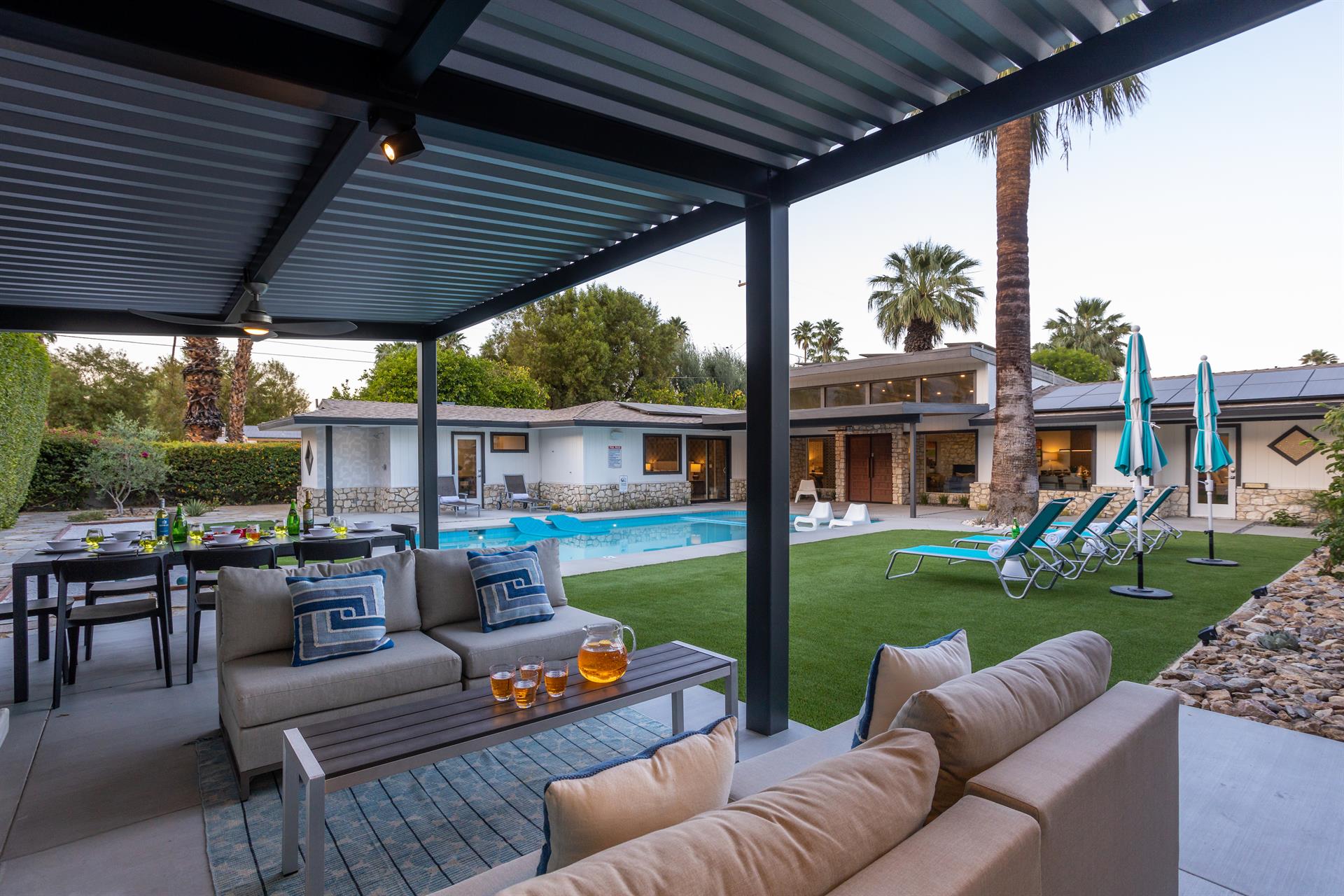 Finding the right vacation rental can be a challenging experience. Vacations are all about stepping away from your everyday life into a more luxurious one, and with the Draves Estate, Palm Spring vacationers can do this.
The home is named after legendary Californian Olympian Vicki Draves, who became a diving superstar en route to being the first Asian American woman to win a gold medal at the Olympics. Draves was a beloved Palm Springs resident for years of her life, and the house's name is intended to honor her accomplishments. The house has several design features that honor Draves throughout.
The home is part of the ACME House Company portfolio, a Palm Springs luxury vacation rental company. The estate has been designed and decorated exclusively with West Elm Palm Springs furniture and décor, creating a stunning modern look. Residents of the Draves Estate can find some brand new furniture designs from West Elm, a major interior design retailer, which complements the home's contemporary features.
The property is located in the Tahquitz River Estates, an area of Palm Beach known for its stunning homes, delicious restaurants, and top-notch shopping. The house also has a gorgeous and Instagram-friendly mountain view from the backyard, so the location is perfect for those looking for proximity to great eats and shopping and marvelous views.
Beyond where the home is located, the Draves Estate has a lot to offer vacationers searching for a one-of-a-kind property. The home sits on over 3,000 square feet with an open concept floor plan that makes it feel even more spacious than it looks. The house has four bedrooms, three with a king-sized bed and one with a queen-sized bed. That makes it the perfect size for a family or group of friends looking to make the most of their Palm Springs getaway.
The home's outdoor spaces are part of the appeal for vacationers trying to soak up some sun while they're in Palm Springs. With a large yard with a stunning pool, a tanning deck and an outdoor shower, this home can feel like residents are at their own private resort. It also has a covered outdoor pavilion with a lounge area, a fireplace, and a barbecue, so residents can spend hours of their day enjoying the outdoors.
Inside, the West Elm décor, stunning artwork, and high ceilings combine to create a mid-century modern look that is beautiful and contemporary. Each bedroom has a flat-screen T.V, comfortable mattresses, and other unique features that make them eminently livable. The home uses mixed metals, such as bronze and brass, to elevate the space, and the yellow flourishes throughout the house give it a uniquely Palm Springs vibe.
The Draves Estate has a variety of amenities that make it a place guests can stay indefinitely without missing the comforts of home. With a full kitchen, washers and dryers, a coffee maker, air conditioning, and more, guests will have everything they want to make their stay pleasant.
Named for a legendary American and a Palm Springs resident, the Draves Estate is a vacation rental that will contribute to an incredible time spent in Palm Springs. With a perfect location in one of the most desirable neighborhoods in the city, a stunning house decorated with top-notch furniture and design features, and indoor-outdoor spaces ideal for vacation relaxation, the Draves Estate is a vacation spot worth the trip.