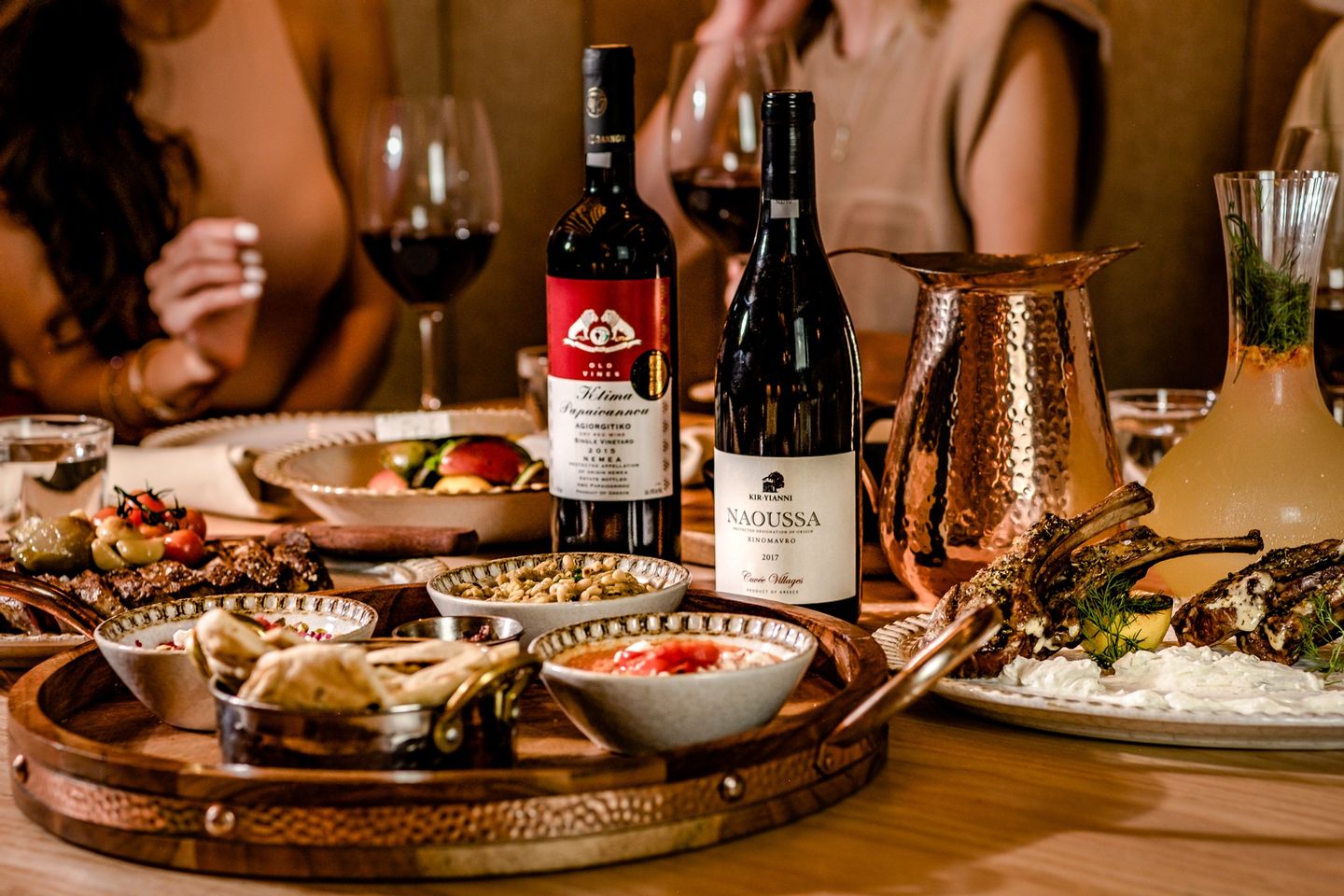 Toronto is a massive city that is bursting with culture. It is home to residents from around the world, and that global feel has helped make it one of the most dynamic culinary cities on the planet. This sprawling city, which has millions of residents, is known worldwide as a foodie's dream. With a huge variety of incredible cuisines, there is truly something for everyone in Toronto.
While the city's food scene has been interrupted by the pandemic, with many favorites being closed down, Toronto is a city that never stops moving. That means even in the middle of a global pandemic, several major restaurants have either opened up or caught on with the food-loving crowd of the city. Keeping track of all the new hotspots can feel like a full-time job, but we're here to help.
Here are five new and trendy restaurants making a splash in Toronto, with everything from Greek to vegan cuisine.
Myth
King West is the center of Toronto's nightlife, home to many of the city's biggest and best-known restaurants and clubs. Myth is a new addition to the upscale food scene of the area, an Instagram-friendly location offering traditional Greek platters. Myth has all the classics you'd expect at a Greek restaurant, like Mezes, Flaming Saganaki and Chicken Souvlaki. It also has gorgeous cocktails and high-quality bottles of wine. The setting is incredible, with a massive venue adorned with accents imported straight from Greece. With wooden tones throughout, it is one of the prettier places to eat a meal in the city. This is a brand new Toronto must-visit, having just opened in the King location in 2021.
Farzi Café
Square One is the largest shopping center in Ontario, set in the GTA in Mississauga. While this may be a bit of a hike for the average Toronto resident, one attraction in the mall is certainly worth it. Farzi Café is an Indian restaurant that claims it is trying to bring Indian cuisine back "in-vogue." It is a bold and innovative restaurant that fuses both Indian and global classics into a unique blend that is chic and fun. The atmosphere is upscale yet lively. Farzi Café in Toronto is the first North American location of this world-famous chain, with plans to continue expansion across the continent.
Stock T.C
Stock T.C is the meeting of two of Toronto's best-known restaurant brands, a partnership between two city icons. Terroni is a Toronto staple, an upscale Italian restaurant with locations across the city. Cumbraes is a high-quality meat store that has been around since the 90s. Together, they formed Stock T.C. Located in the Yonge and Eglinton area in a historical building that used to be a post office; Stock T.C has delicious American-Italian bistro food. Combining the best both institutions have to offer, Stock T.C has top-notch Italian dishes from Terroni that combine with Cumbrae's renowned meats. They also have an amazing wine selection and a ground-floor grocery store.
Gia
For those that would rather enjoy a plant-forward offering, Gia is a recently-opened vegan and vegetarian restaurant that is drawing rave reviews. Located in the trendy Dundas West area near Trinity Bellwoods, this restaurant provides high-quality foods in a small, intimate setting. Specializing in freshly made vegan and vegetarian pasta, Gia uses innovative recipes to create delicious Italian cuisine that will please even the most ardent meat-lovers. It is a 2021 addition to the city that, on top of the great food available, has a fresh and all-natural wine menu and a cocktail recipe filled with creative masterpieces.
Selva
In the heart of Toronto's downtown in Richmond street, you'll find the brand new restaurant of Selva that provides a can't-miss experience. It claims to be the world's first immersive, multi-sensory art restaurant bar. The walls are lined with glow-in-the-dark art, and the restaurant is a dark space lit by these vibrant pieces. It provides a rare and unique experience to attendees and a wide variety of Instagrammable opportunities. However, the food is the real draw. The food blends Thai and South American cuisines, offering delicious classics with twists, such as Ceviche and Taco Platters. They have food for everyone, whether you're a meat lover, keto, or plant-based. It is a one-of-a-kind experience new to Toronto.