Let's explore the urban lifestyles in Jacksonville and Orlando, two prime options for homebuyers seeking thriving metropolises in the U.S.
Affordable Homes and Strong Job Markets
In addition to their housing affordability, both cities boast strong job markets with plenty of opportunities for residents. Jacksonville has a major finance industry, hosting the headquarters of several significant banks. Also, it serves as a prominent shipping port, a media center, and the home for four Fortune 500 companies. Orlando is a notable tech hub, with various significant companies such as Hewlett-Packard operating in and around the city. And its tourism industry thrives, hosting companies like Disney and Universal Studios. 
Sunny Skies and Scenery
Although Jacksonville and Orlando are urban metropolises, both cities are also idyllic destinations for nature lovers. They experience year-round warm weather, which means endless amounts of fun outside. 
Jacksonville hosts renowned picturesque beaches and waterfront locations. Residents can enjoy activities such as boating, fishing, and swimming year-round. Jacksonville also encompasses more than 80,000 acres of dedicated public parks, making it home to one of the United States' largest urban park systems. 
Although not a coastal city like Jacksonville, Orlando lies amid picturesque lakes and bodies of water. Residents can immerse themselves in tranquil natural settings at scenic parks, including Lake Eola Park and Dickson Azalea Park.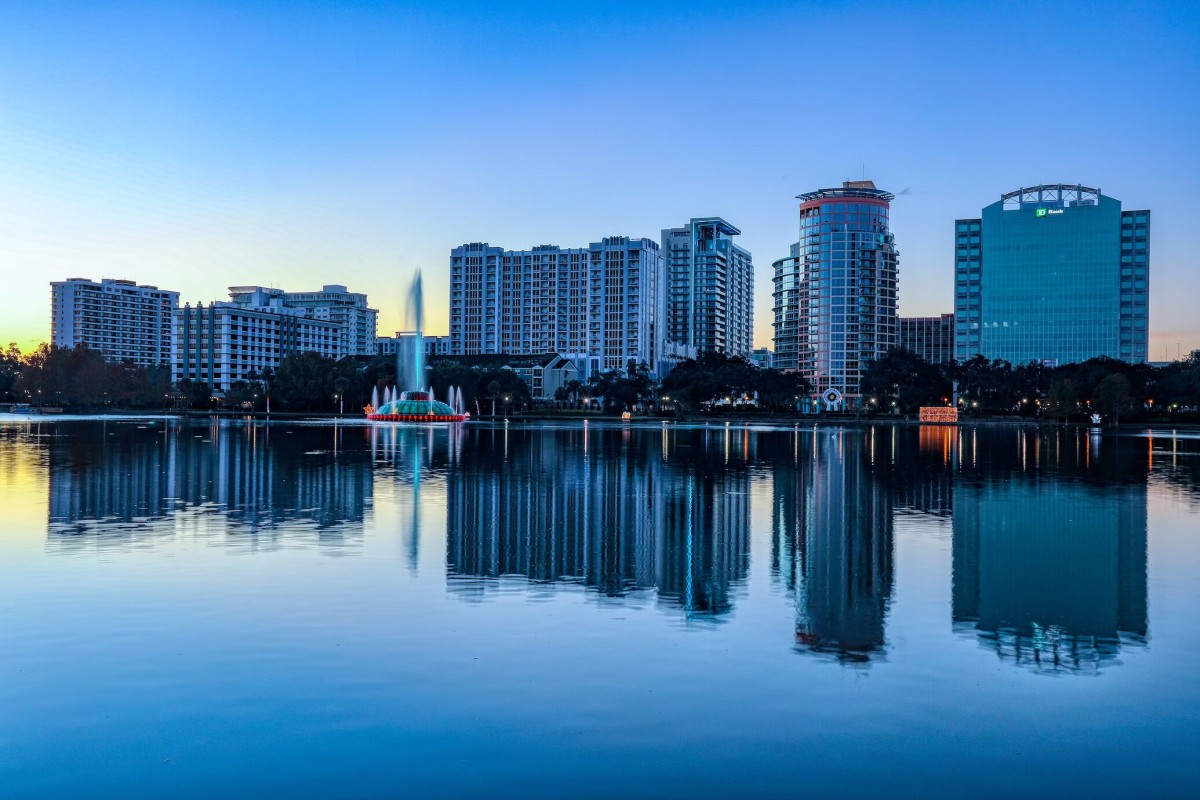 Endless Ways to Enjoy the Cities
If you love the urban lifestyle and seek a dynamic city where each day offers endless possibilities, both Jacksonville and Orlando are sure to meet your expectations. Orlando's acclaimed food scene features high-end Michelin-starred dining options, and Jacksonville, also a foodie's dream, offers an incredible variety of cuisines.
Orlando is the quintessential family-friendly destination with its world-renowned theme parks. Home to Disney World, Universal Studios, and LEGOLAND, Orlando has an abundance of live shows and provides constant excitement. Jacksonville houses excellent local golf courses, captivating art museums, and charming neighborhoods such as San Marco. Also, both cities consistently host festivals, concerts, and other engaging events that residents can enjoy.