The Mountain West region has some of the most beautiful scenery in the U.S. Serving as an all-season playground, this region encompasses gorgeous mountain towns and lively summer destinations. If you're planning a Mountain West getaway, let's delve into some of the alpine communities and vibrant summer retreats that await your exploration.
Whitefish, MT
Nestled in the Rocky Mountains, Whitefish is a year-round hub for outdoor fun. During summer, hikers and bikers flock there to explore the nearby Glacier National Park, while winter beckons skiers and snowboarders to Whitefish Mountain Resort.
Big Sky, MT
Big Sky, one of Montana's most popular vacation destinations, is a resort community in the heart of the Rocky Mountains. The area is renowned for the Big Sky Resort, a premier destination in the Mountain West, offering exceptional winter skiing and summer mountain biking options.
Bigfork, MT
Bigfork is a community on the vast Flathead Lake in Montana's Rocky Mountains. It is the perfect site for a summer retreat, with ideal areas for boating, fishing, and hiking. During the winter, Bigfork transforms into a Christmas Village, bringing holiday cheer to all who visit.
Sheridan, WY
Surrounded by the Bighorn Mountains, Sheridan is a pleasant city renowned for its vast, open plains. Sheridan's historic downtown boasts preserved buildings that transport you back in time. Don't miss the city's famed rodeo, a cherished summer tradition.
Jackson, WY
Jackson is a city in the famous Jackson Hole Valley. It is a tourist hotspot and a paradise for nature lovers with famous ski resorts, vast nature preserves, and stunning mountain views. Visitors can enjoy some of the region's best hiking, fishing, and biking areas during the warm summer months.
Park City, UT
Park City is a stunning community in the Wasatch Mountains. While it is primarily known as an acclaimed ski destination with multiple world-class resorts, the appeal doesn't fade in the summer. Embrace the season by hiking, biking, golfing, and fishing at various places throughout the area. 
Moab, UT
Moab is a picturesque city near the La Sal Mountains. A favored summer getaway spot, it owes its popularity to the proximity of Arches National Park and Canyonlands National Park. At these national parks, visitors can immerse themselves in Utah's extraordinary scenery and explore unique geology and otherworldly environments. 
Huntsville, UT
Huntsville is a quaint town in Utah's Wasatch Mountains. Despite its small permanent population, it houses the famed Snowbasin Ski Resort, which attracts many visitors during the winter season. However, when summer arrives, it transforms into an outdoor haven, bringing in visitors planning to hike, boat, or ride a horse through the mountains.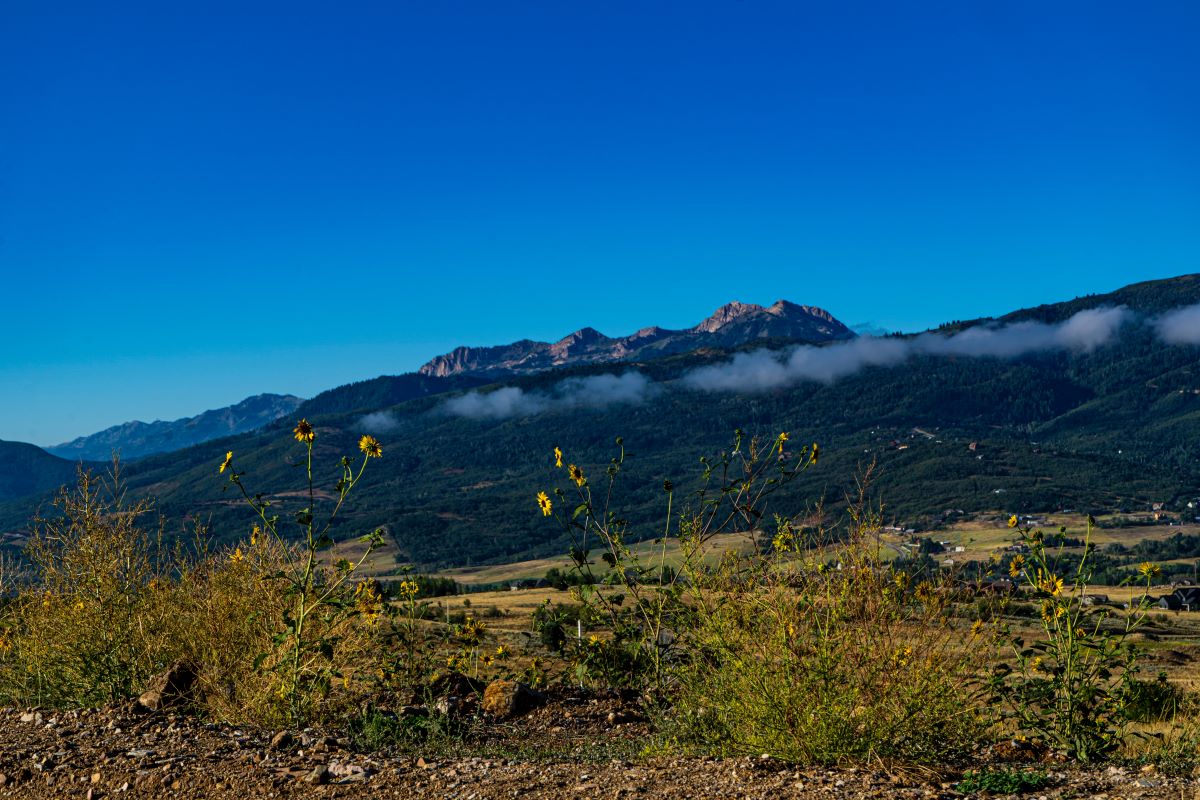 Boise, ID
Boise, Idaho's capital city, is a bustling community framed by gorgeous scenery. In the summer, you can take a pleasant stroll along the massive Boise River Greenbelt, relax on numerous restaurant and brewery patios, and partake in exciting festivals and events.
Billings, MT
Billings, nestled along the Yellowstone River, is a delightful city with plenty to offer visitors in the summer. Wander through the historic downtown and indulge in samples from the city's renowned breweries, distilleries, and cideries. Alternatively, head to the river for excellent fishing and explore picturesque trails by the water. 
Bozeman, MT
Bozeman has dramatic scenery and abundant natural beauty. During the summer, visitors can enjoy fly-fishing or white water rafting on the nearby rushing rivers. The Hyalite Reservoir is a favorite among tourists for its boating conditions and trails leading to magnificent waterfalls.