Alberta, Saskatchewan, Manitoba, and Nova Scotia are the perfect destinations for an unforgettable summer retreat in Canada. These provinces house many excellent cities and towns to explore, but certain options stand out as idyllic summer getaways. Let's take a look at some of the top destinations in Alberta, Saskatchewan, Manitoba, and Nova Scotia for a dream warm-weather vacation.
Saskatoon, SK
Saskatoon, Saskatchewan's largest city, is a major regional urban center along the South Saskatchewan River. Summers in Saskatoon bring numerous festivals, events, and outdoor adventures. From sampling from the city's acclaimed breweries and distilleries to hiking the city's many parks or paddleboarding along its serene river, there's something to captivate every adventurer's heart. To experience the best of Saskatoon beneath the warm sunshine of summer, attend the Saskatoon Fringe Festival or the Saskatoon Exhibition.
Banff, AB
Banff is a charming city in the world-famous Banff National Park in Canada's Rocky Mountains. This community is celebrated as a winter destination with renowned ski resorts nearby, but summer provides its own excitement. Visitors can explore some of the best natural scenery in Canada by hiking to glacial lakes or riding gondola lifts that showcase jaw-dropping mountain panoramas. Also, Banff offers famous mountain golf courses and delicious restaurants to satisfy sports enthusiasts and foodies alike.
Gimli, MB
Gimli is a small town on the shores of Lake Winnipeg. This unique community's first European settlers came from Iceland, and that heritage is reflected in many of the city's monuments, festivals, and museums. Gimli's inviting beaches and charming harbor are particularly popular during the summer. Also, the vast expanse of Lake Winnipeg provides ample opportunities for boating, fishing, and engaging in water sports. Conveniently located just an hour's drive from Winnipeg, Gimli makes for an easy and enjoyable day excursion for outdoor enthusiasts.
Chester, NS
Located along Mahone Bay on the Chester Peninsula, the village of Chester has been a popular vacation locale for years. Chester's blend of natural beauty and fascinating history has established the town as an irresistible summer destination. Within its charming and quaint main town area, visitors will find delightful historic stores and restaurants that serve up delectable freshly caught seafood. For boaters, Chester is a dream come true, as it hosts the renowned Chester Race Week every August, Canada's largest keel racing regatta.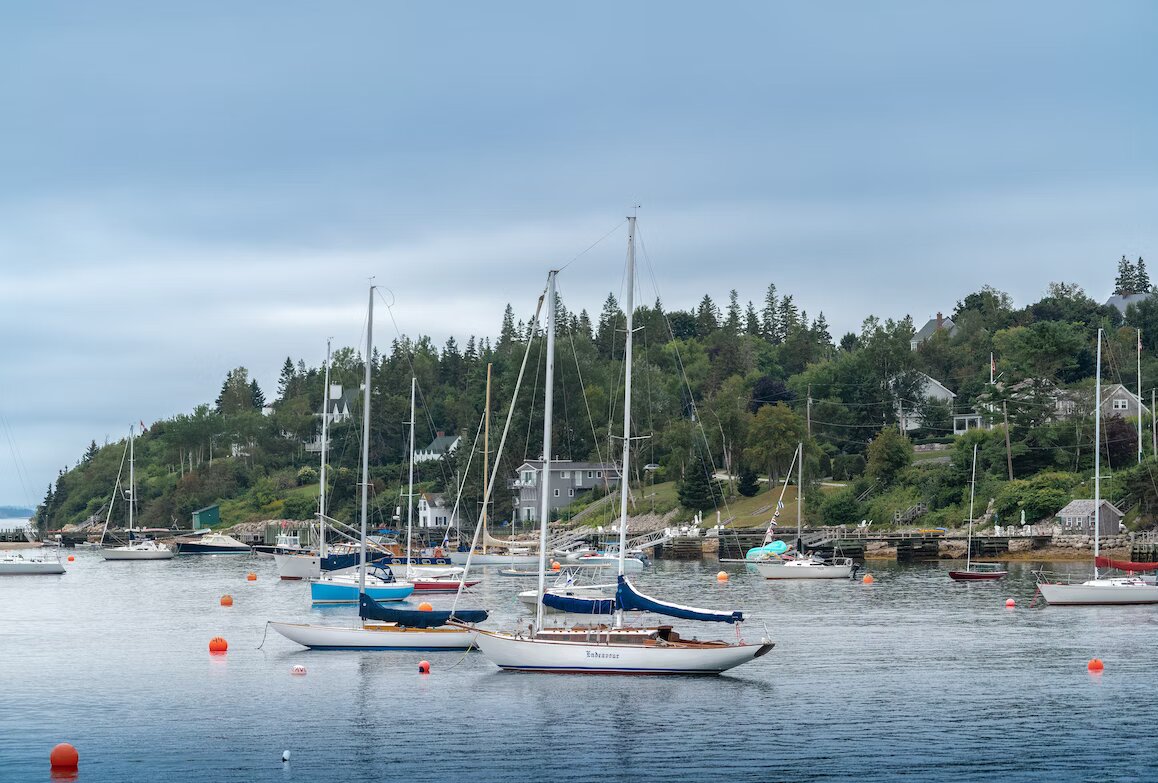 Canmore, AB
Another renowned Alberta destination in the heart of the Rocky Mountains, Canmore boasts mountainous scenery and hiking trails that pass by waterfalls and alpine lakes. During the summer, Canmore is an outdoor adventurer's paradise with endless ways to spend a warm Alberta day. Fly fishing, mountain biking, canoeing, and kayaking reign supreme as popular activities there. Also, visitors can delight in brewery and distillery tours, immersing themselves in the craft of local beverages, or in exquisite meals at top-notch restaurants that cater to every foodie's desires.
Lunenburg, NS
Lunenburg is a small but historic Nova Scotia community famous for its brightly colored colonial buildings. This coastal town has a massive fishing industry that provides some of the best seafood in Canada. As a UNESCO World Heritage Site, Lunenburg has a charming atmosphere and offers a highly walkable main town area. It features quaint museums, a significant arts scene, and a vast shoreline that can be explored by boat tours and fishing charters.
Winnipeg, MB
Winnipeg is a major urban center and Manitoba's largest city. Perfect for those who want to experience a premier cultural destination, Winnipeg has captivating museums, a superb international food scene, and numerous intriguing local art galleries. During the summer, visitors can explore nearby nature reserves like Oak Hammock Marsh, stroll through the sizable Assiniboine Park, or attend major outdoor events such as the Winnipeg International Jazz Festival.