From the deserts and open sky of West Texas to the jagged peaks and otherworldly landscapes of New Mexico, the Southwest region of the U.S. is ripe with incredible outdoor destinations to explore. Exploring all of its natural beauty would be a lifelong task. Let's look at some of the best Southwest outdoor destinations that outdoor enthusiasts should prioritize.
Guadalupe Mountains National Park, TX
Guadalupe Mountains National Park is a sprawling natural gem in West Texas's Chihuahuan Desert. It is an exceptionally beautiful destination with mountains, valleys, and desert trails, and it encompasses the four tallest peaks in the state, the highest of which is Guadalupe Peak. This massive park offers more than 86,000 acres of West Texas terrain to explore and includes unique environments, including the world's largest Permian fossil reef.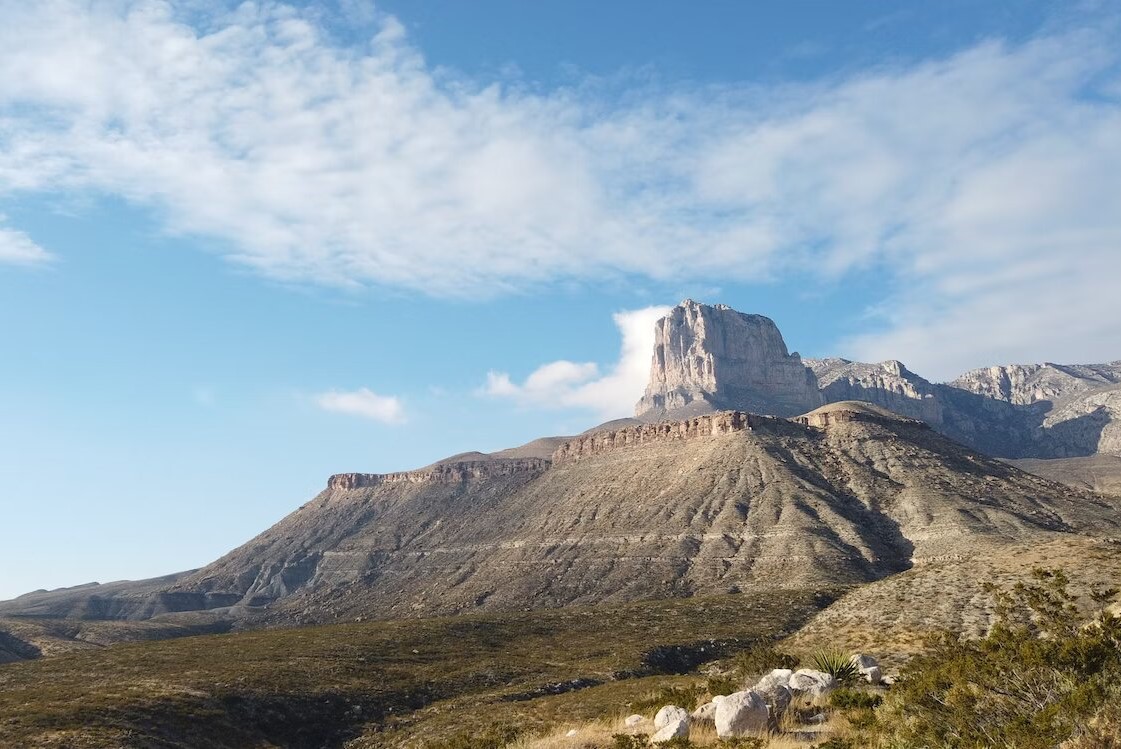 Big Bend Ranch State Park, TX
Big Bend Ranch State Park is Texas's biggest state park, a massive 311,000 acres consisting of mountains, canyons, and panoramic vistas from high hilltops. Visitors can hike, bike, or drive through this protected natural landscape, and slender waterways run throughout. There is almost no light pollution around the park, so the stargazing there is as good as it gets. Temperatures are notoriously hot in the summer, though. 
Hueco Tanks State Park, TX
Hueco Tanks State Park is situated in a desert basin between two mountain ranges. It is a picturesque environment home to a range of wildlife that includes bobcats, badgers, mountain lions, and more. This vast park is a destination for bird watching, climbing, hiking, and camping, and there are 20 campsites scattered throughout. Also, keep an eye out for the incredible ancient rock art created by the land's early inhabitants. 
Carlsbad Caverns National Park, NM
The incredible Carlsbad Caverns National Park is in the Chihuahuan Desert of New Mexico, only a short drive from the Mexican border. It is a vast network of underground caverns that has ancient geologic formations. One of the park's highlights, the Big Room, is a massive, open underground chamber. Outside the caverns are gorgeous desert trails to explore and unique environments, such as a desert wetland known as Rattlesnake Springs. 
White Sands National Park, NM
New Mexico has some unique natural environments, but none may be more unusual or otherworldly than White Sands National Park. This sprawling protected area encompasses over 145,000 acres and is home to huge white dunes made from gypsum crystals. With a rugged, mountainous backdrop and white sand as far as the eye can see, it makes for a strange and beautiful setting. 
Rio Grande del Norte National Monument, NM
The Rio Grande del Norte National Monument is a huge protected natural area encompassing more than 242,000 acres in Taos County. This vast preserve has huge mountains and valleys with lush plant life and many rivers and streams. This rugged natural area is one of the most beautiful in the state, and it is a destination for hiking, biking, and camping. It was inhabited during prehistoric times and has ancient petroglyphs in many areas.