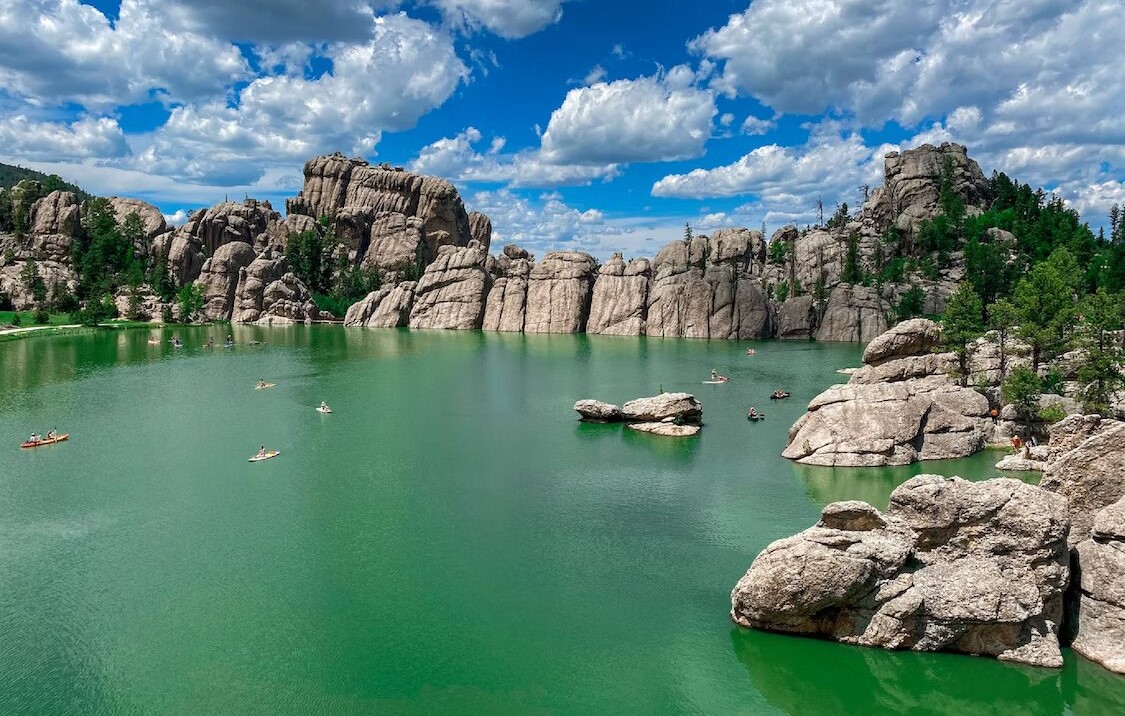 Minnesota, North Dakota, and South Dakota are expansive states with many exciting places to visit. We're here to help you make the most of your summer with a look at some of the best summer destinations in Minnesota and the Dakotas. 
Grand Rapids, MN
Grand Rapids is a small Minnesota city along the Mississippi River. Visitors can rent kayaks and embark on an adventure to spot wildlife along the Mississippi shore or hop on a boat and go fishing on the massive Pokegama Lake. Or you may prefer to traverse the town's numerous surrounding forested trails by foot, mountain bike, or ATV.
Excelsior, MN
Nestled on the shores of Lake Minnetonka, Excelsior presents a picturesque town that serves as a delightful waterfront retreat, complete with lovely beaches and tasty restaurants. Adding to its charm, gorgeous Victorian-era buildings adorn the town's Main Street area, earning it a spot on the National Register of Historic Places. In the summer, visitors revel in exploring the sprawling Lake Minnetonka, where luxurious residences dot the shoreline.
Waconia, MN
Waconia has all the ingredients needed for a dream summer vacation. This small town along Lake Waconia, renowned for its fishing, boating, and water sports, offers a myriad of outdoor adventure opportunities. If you tire of spending time on the water, consider heading to the many wineries surrounding Waconia, where you can savor the delicious offerings of Minnesota. Waconia also houses an array of resorts and vacation rentals near the lake, providing a comfortable retreat for visitors.
Custer, SD
Custer is a quaint community ideally situated for those seeking to explore South Dakota's legendary Black Hills region. This former mining town has transformed into a sought-after summer destination, all thanks to its close proximity to Mount Rushmore, Custer State Park, and many other breathtaking outdoor attractions. Also, Custer boasts a charming downtown with a variety of shops, restaurants, and boutique hotels.
Deadwood, SD
If you are fascinated by history, Deadwood is a perfect destination to see. This town blossomed during the Black Hills Gold Rush, and its fascinating history has been immortalized by a beloved HBO TV show, Deadwood. During the summer, visitors can explore Deadwood's rich history through visiting its numerous museums and preserved buildings, and then head into the surrounding scenery to discover the stunning beauty of the Black Hills region. 
Sturgis, SD
Sturgis is a picturesque Western South Dakota city offering several unique summer experiences. Nature lovers would enjoy the incredible trails that wind through mountains and lush forests in the nearby Black Hills National Forest. However, the Sturgis Motorcycle Rally in August is the big draw, attracting hundreds of thousands of bikers. Ten days of music, food, and competitions make up the largest motorcycle rally in the world, turning the small city into a major destination.
Devil's Lake, ND
Devil's Lake is a popular town for a summer retreat in North Dakota. Nestled along its namesake lake, this small town is an outdoor waterfront paradise. Devil's Lake is a haven for those seeking to enjoy fishing, boating, or water sports, along with golfing, hunting, or exploring historic sites.