Despite New York City's reputation as a concrete jungle, there are many enchanting locations both in and around the city where you can enjoy the beauty of autumn's transformation. Let's explore a selection of fall-foliage destinations in the New York City area for your upcoming seasonal adventure.
Central Park
Central Park, New York's most famous park, is a must-see park during the fall when its trees burst with shades of red, yellow, and brown. With incredible winding trails throughout, this 843-acre park is an essential autumn destination.
Prospect Park
Prospect Park undergoes a spectacular seasonal transformation. Known for its wetlands and lush forests, this massive Brooklyn park is a hotspot for nature enthusiasts. The trails that wind the park's length showcase an assortment of varied environments made all the more stunning in fall.
Alley Pond Park
Alley Pond Park, spanning more than 650 acres in Queens, feels far removed from the hustle and bustle of the city. Its picturesque wetlands, quiet trails, and jaw-dropping fall foliage attract many visitors looking to capture a great Instagram-worthy snapshot. 
Van Cortlandt Park
Encompassing nearly 1,150 acres in the Bronx, Van Cortlandt Park is one of New York City's largest parks. This vast and historic tract of land contains tranquil trails and cycling routes, making it an idyllic place to be immersed in the pleasant seasonal changes.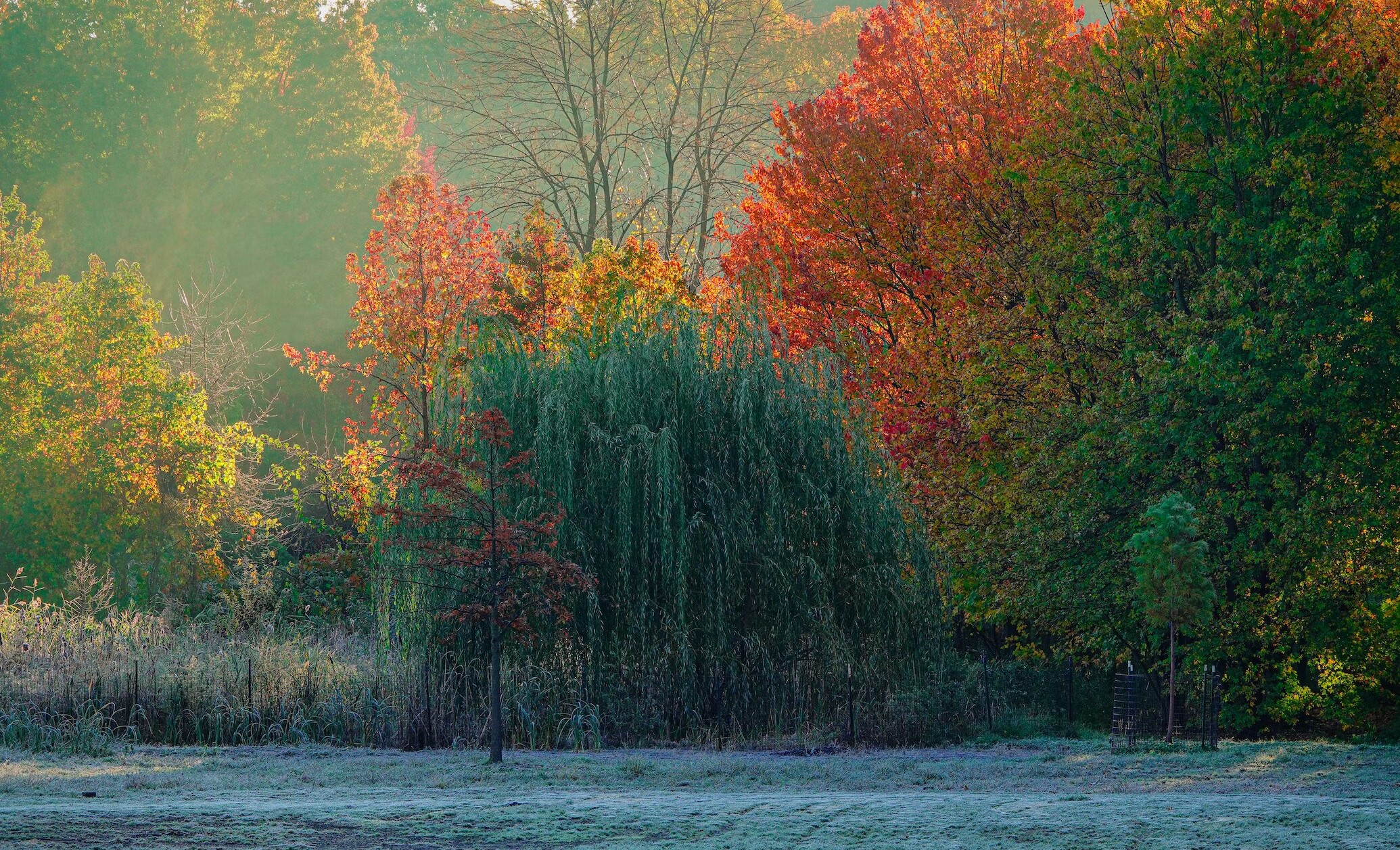 Riverside Park
Riverside Park, a major Manhattan attraction, stretches for several miles along the Hudson River. During autumn, this picturesque riverfront park bursts with color. Taking a stroll among the breathtaking fall foliage near the shoreline creates a memorable, one-of-a-kind experience. 
Harriman State Park
If you're looking to escape the city for some leaf peeping, we highly recommend Harriman State Park, one of the largest state parks in New York. This expansive area has thick forests, sparkling lakes, and multiple beaches. It is very famous for its autumn foliage, and those seeking an exclusive experience can enjoy private aerial tours. 
Planting Fields Arboretum State Historic Park
Visitors to Oyster Bay will find the remarkable Planting Fields Arboretum State Historic Park awe-inspiring, particularly during the fall season. This scenic destination covers hundreds of acres, featuring vast fields and lush forests that become incredibly picturesque come autumn. Also, the park is home to a grand Gilded Age-era mansion, which visitors may tour. 
Liberty State Park
Liberty State Park, covering more than 1,200 acres along the Hudson River in Jersey City, is one of the best places to enjoy views of the Manhattan skyline as well as magnificent fall foliage. Its trees throughout, painted in seasonal hues, create an unmissable autumn destination, with iconic New York landmarks in every direction.
Owl's Head Park
Owl's Head Park, covering over 30 waterfront acres, is an appealing destination in Brooklyn's Bay Ridge area. It serves as a year-round attraction with exceptional city views and abundant fall foliage. The park's autumn colors, framed by the backdrop of the city, create a uniquely beautiful setting.