When it comes to finding your ideal home, having the right buyer's agent by your side is crucial. In Phoenix and surrounding areas, you'll find a range of experienced and knowledgeable buyer's agents who are eager to assist you on your home-buying journey. Each of these agents brings their own unique expertise and perspective to ensure you receive personalized guidance throughout the entire process. With their deep understanding of the local market and unwavering commitment to your needs, these buyer's agents are equipped to lead you toward discovering the perfect home.
Matt Greer
LONG REALTY CANYON SKY
Matt Greer is an experienced agent in the Phoenix area. He has lived in the East Valley his whole life and is very familiar with the area. Matt has also received the SRS – Seller's Representative Specialist as well as the RENE – Real Estate Negotiation Expert from the National Association of REALTORs. Matt is very knowledgeable when it comes to helping people buy or sell a home and maximize their profit and get the home of their dreams. Matt is very well versed in residential real estate investing and has helped many investors start or grow their portfolios. As a veteran Matt is very familiar with the home buying process for veterans who wish to use their VA home loan as well.
Darin Brin
DISCOVER PHX TEAM
Looking for a Realtor ® who specializes in finding the real estate to meet your needs? As an agent who's an expert in the metro Phoenix area, Darin brings a wealth of knowledge and expertise about buying and selling real estate. Darin is dedicated to making your real estate transaction a positive experience. He's the right Realtor® to entrust with your residential transaction. SELLING YOUR HOME? Darin Brin is your Realtor® for all residential home transactions. Darin is equipped to serve all of your real estate needs and deliver the results you require.
Amy Goble
My Home Group Real Estate
Amy obtained her real estate license in 1995, working for Realty Executives, Centex Homes, Keller Williams, Realty One Group, and inspiREession Real Estate in the Phoenix, Arizona area. Amy took a leave of absence from real estate to be a full-time mother to her two beautiful children and assist her husband with his electrical business, Arizona Central Electric. In 2015, after successfully raising her children, Amy re-entered the real estate industry. She is excited to help you in your home buying and selling endeavors. Whether you need a short-term rental, long-term rental, or buying and selling, Amy can be the realtor that takes care of your needs! Amy loves to hike, read, hang out with friends, and occasionally enjoy a glass of wine. Currently, Amy is writing her first book. Amy holds firm to her Christian values and will be sure to treat you like family when representing you.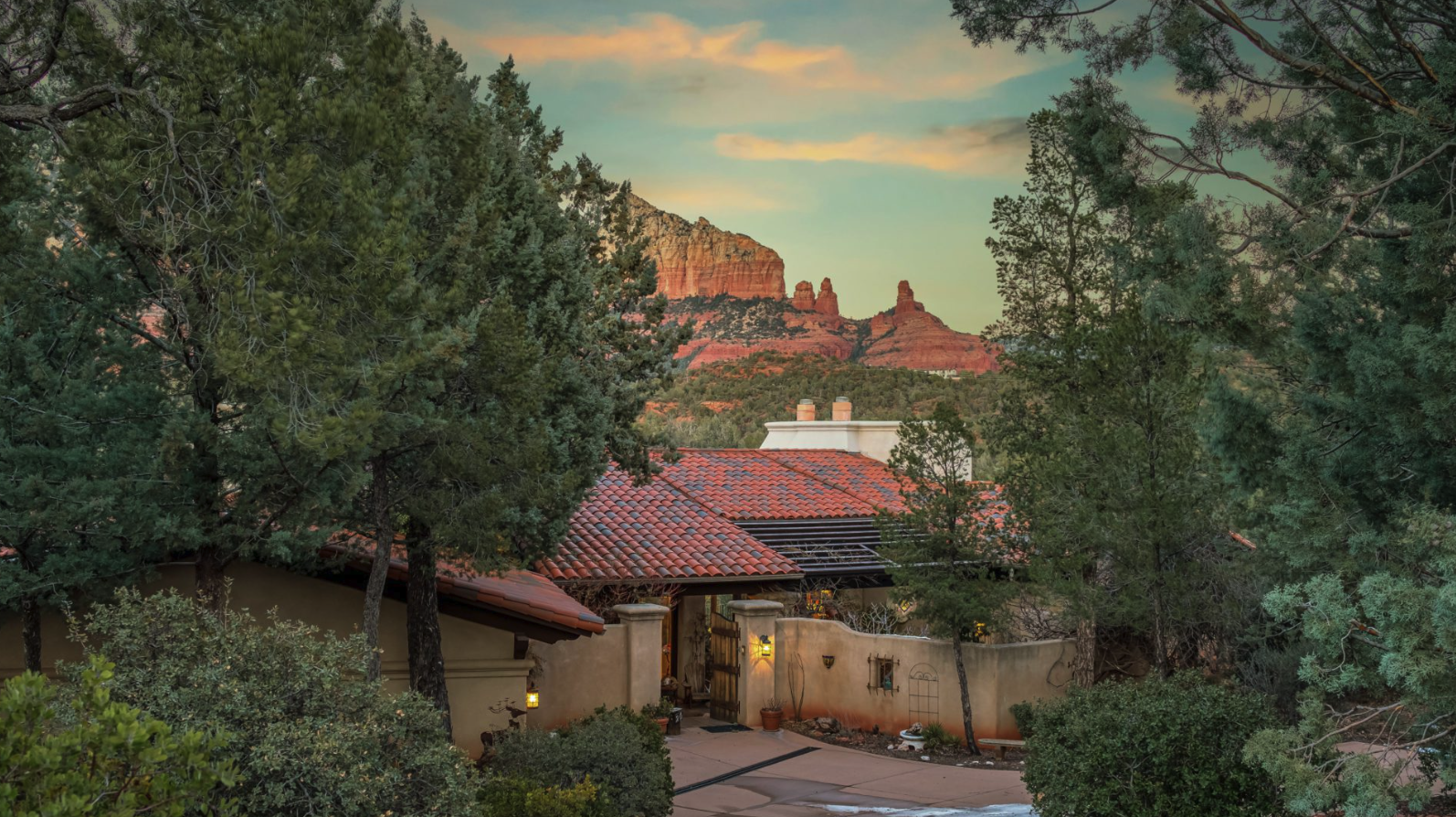 Larry Ault
AULT&ASSOCIATES
38 years ago, AULT & ASSOCIATES was started by Claudia. It was her intention to establish the most respected real estate team in the Verde Valley. With the addition of Larry in '02, we now have two Broker Associates. George joined us in '17 after retiring from his life-long career to add a few more notches to his belt. We are a Family Team. Pictured here is a recent listing of ours which sold in less than 60 days. This beautiful luxury Spanish style home is located in one of Sedona's most iconic settings. Call us today for a discussion of the systems that we have built and put in place to render you the most professional real estate service that will not disappoint.
Carol Dries
Russ Lyon Sotheby's International Realty
With 20+ years of experience and a deep understanding of Phoenix, Paradise Valley, Scottsdale, Biltmore, and Arcadia, Carol is a dedicated real estate agent ready to assist you. She brings focus, energy, and expertise to your buying or selling process, backed by the renowned Russ Lyon Sotheby's International Realty and its extensive marketing resources. Carol's personal and professional network, research skills, and insights into the local communities ensure she can help you find your ideal home. She makes the process enjoyable, offering advice on preparing your property for sale and utilizing effective marketing tools. Whether you're a resident or newcomer, Carol's knowledge and experience are at your service. Visit caroldries.com for more information.
Dr. Roger Terry
KELLER WILLIAMS INTEGRITY FIRST REALTY
My ongoing success will be attributed to a commitment to facilitating positive outcomes for my clients. Prioritize your clients and the business will come. Understanding client needs cannot happen without getting to know them by listening intently with empathy and compassion. I cannot overstate the importance of applying soft skills and a skills-based approach to my business best practices. I have been amazed at how much business I have been able to do just because of soft skills coupled with continuously offering a value add in the form of relevant RE information to every person I meet. My pillars are: Be humble, be aware, be responsive, and do more listening than talking. This may sound simple or like a cliché, but it is so relevant to becoming effective and successful as a RE professional. As I continue my journey in real estate, I look forward to being a lifelong learner, highly skilled professional, and devoted servant to my clients.