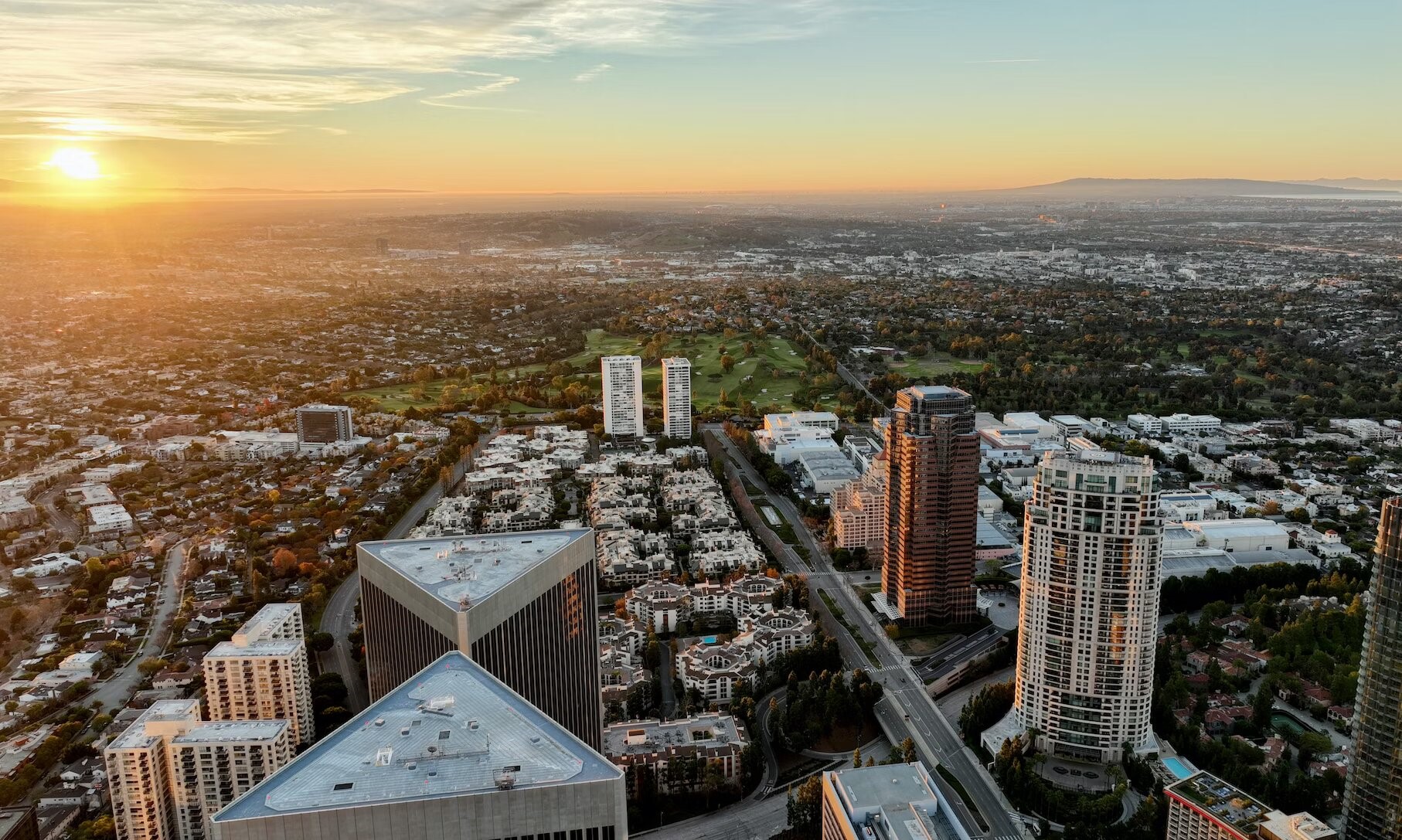 Los Angeles's gorgeous weather, beautiful outdoor areas, and vibrant culture have made it a premier U.S. city and popular relocation option. Let's examine the appeal of urban living in Los Angeles. 
Excellent Economic Opportunities
Los Angeles is one of the United States' true financial superpowers, boasting an economic output of more than $1 trillion. The numerous high-paying job opportunities across various sectors in Los Angeles are a major benefit of living in the city.
Los Angeles, often regarded as the heart of the entertainment industry, hosts major American studios, including Paramount and DreamWorks. Also, it houses a busy port and offices of notable companies like SpaceX, Disney, and Meta.
Pleasant and Distinct Neighborhoods
The Los Angeles region has many distinct neighborhoods and communities, offering an abundance of choices for those seeking a home. Let's explore a few premier areas below:
Silver Lake: A popular pick for young professionals, Silver Lake has vintage stores, a variety of restaurants, and a lively nightlife.
Studio City: Studio City, a charming neighborhood framed by palm trees, is home to upscale restaurants and picturesque public parks. 
West Hollywood: This luxurious area features popular shopping destinations, nightlife venues, and delicious food options.
Cultural Attractions Galore
As America's second-largest city, there is much to experience across Los Angeles. The city's world-renowned attractions set it apart as a cultural hotspot.
For starters, Los Angeles hosts an impressive number of sports teams, including two NFL squads, two NBA teams, two MLB teams, and an NHL team. And it offers one of the country's most celebrated food scenes, with thousands of restaurants catering to every corner of the culinary spectrum. Also, the shopping options, from trendy boutiques to luxury retailers, are consistently considered some of the best in the world. And let's not forget L.A.'s world-renowned museums. Take a brief look at a few below:
The Getty: This architectural marvel houses a top-tier art collection. 
The Broad: With pieces from several contemporary artists, this modern art museum is a must-visit destination for art enthusiasts. 
Scenic Outdoor Destinations
Despite its urban expanse, the City of Angels remains a top-notch destination for nature enthusiasts. From Santa Monica to Malibu, the Los Angeles area lays claim to some of the country's most famous and beautiful beaches. Residents can hike or bike along the coast or catch some waves and surf.
If you prefer to stay on dry land, there are plenty of excellent trails throughout the city and some remarkable hikes in the hilly terrain of the Los Angeles area. Hiking up Runyon Canyon or to the Griffith Observatory allows you to witness jaw-dropping panoramic views of the surrounding area.