From secret lofts to incredible sprawling spaces, here's our guide to some of the hottest art galleries in the L.A. area! See the full list below.
1
Hauser & Wirth Los Angeles
Founded in 1992 by Iwan Writh, Manuela Wirth, and Urusla Hauser, Hauser & Wirth has expanded into an internationally recognized gallery. Although it was originally founded in Zurich, it quickly expanded to new locations in Hong Kong, London, New York, Los Angeles, and Somerset, to name a few.
The massive outpost sprawls over 116,000 square feet and resides in the heart of the Arts District in L.A. The stunning space is currently occupying an old flour mill. The gallery is especially known for promoting a vibrant communal space that links art and architecture with a dynamic events program.
Additionally, the L.A. gallery fosters a public dialogue with the arts community through a range of activities that engage the city's population.
Created in 1975 in Venice, the L.A. Louver has hosted incredible world-class exhibitions and represents a variety of well-established artists. Some notable names include David Hockney, Ed Moses, and Kenneth Price.
The L.A. Louver has been described as having a "timeless sense of artistic purpose" which only further seen by its list of new and established artists. Exhibitions for L.A. Louver span internationally from Los Angeles to London and Venice.
Another staple in the L.A. community, the Night Gallery is a contemporary art gallery and artist-run space that reflects youthful energy. It gives visitors a sense of what it would be like to appreciate art in a club atmosphere.
Davida Nemeroff founded the gallery in a Lincoln Heights strip mall in 2010 for her Columbia MFA classmates. Soon after, the gallery took off serving as the stepping stone for breakout artists.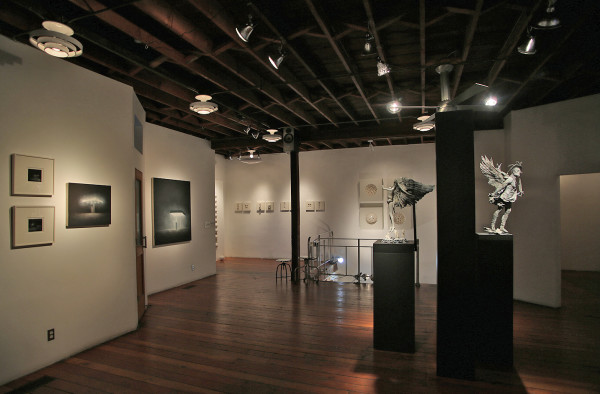 This hidden art space is located in the historic Miracle Mile district of Los Angeles. This charming gallery features emerging and established artists and artisans.
Hidden above a hardware store that features antique and retro items, the gallery features works of all mediums including visual arts, live performances, music, dance, and culinary arts. Some of the artists include Sierra Pecheur, Anthony Hansen, and Kelly Berg.