There are a lot of great cities across the United States that provide intriguing options for those seeking a new home. Americans have their pick of 56 different metropolitan areas in the country with a population of more than a million, so if you love the big city lifestyle, you have choices.
One city that stands out as a premier option is Pittsburgh. Pittsburgh is a historic American city that has a ton to offer. Its reputation has grown in recent years as people notice its unique big city appeal. Whether you are a family or a young professional, Pittsburgh is a stellar place to live. Let's look at four reasons why.
Big City Living at a Low Cost
In many of America's big cities, costs will be at a premium. Whether in New York, Boston, Los Angeles, or Seattle, living costs are extreme. People will pay large sums of money for the additional benefits urban living provides. However, Pittsburgh is an example of a place providing a big city lifestyle without massive expenses.
The median price of a home in Pittsburgh is $249,000, making it far more affordable than the national average. Unlike other big cities, there isn't a massive housing shortage in Pittsburgh, either. Options are abundant and affordable. This means that owning a home in this city is largely more accessible compared to other major American cities.
Economic Opportunities
Because Pittsburgh is a big city, home to more than 2 million people in the metro area, there is an abundance of opportunities available to the average person. Pittsburgh has a thriving job market and an emerging economy catering to various skill sets. While it has an industrial past, Pittsburgh has played an important role in the modern economy.
Pittsburgh offers important medical jobs; it hosts UPMC Shadyside, one of the nation's top-ranked medical centers. Pittsburgh is also an emerging hub for technology, with offices of major tech companies like Duolingo, Niche.com, and Argo AI located within the city. It is a place with great economic incentives that combine with a lower cost of living.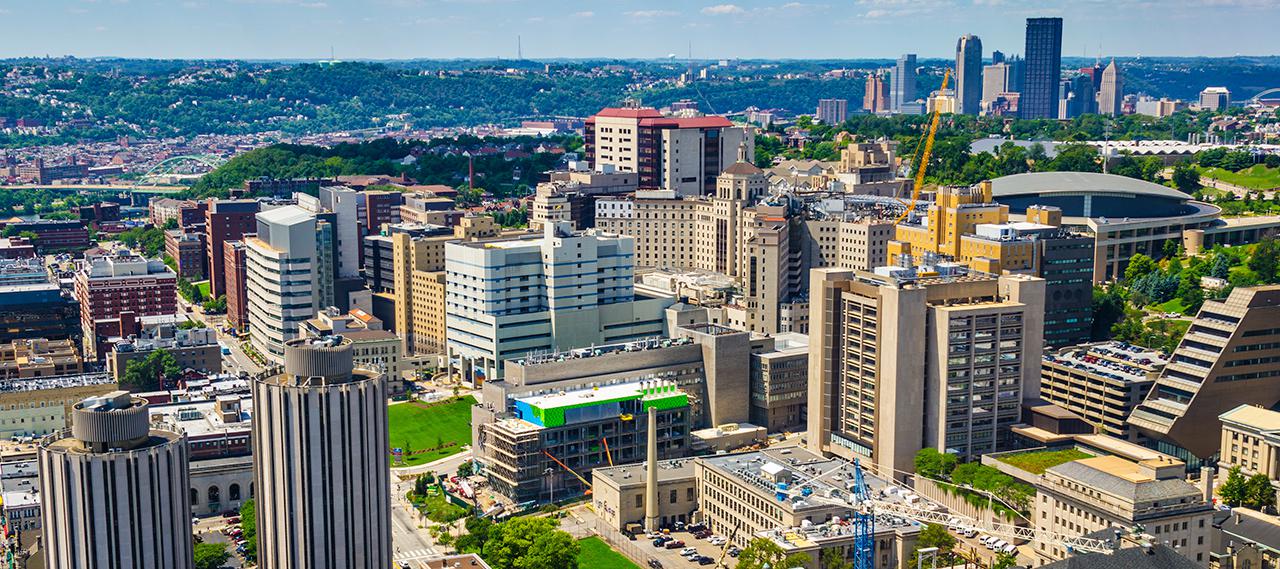 Natural Beauty
If you enjoy strolls in the great outdoors, there are few better places for you than Pittsburgh. This city has 15,000 acres of public parks and green spaces in the urban core. Outside of the city, there are more than 13 state parks to explore. Even as a bustling, busy urban center, Pittsburgh still has abundant green space.
Pittsburgh is also the meeting spot of three rivers, the Allegheny, Ohio, and Monongahela Rivers. These three rivers combine to make Pittsburgh a beautiful city with numerous trails and districts along the water. It makes for a scenic place to live year-round.
Thriving Culture
For many, cultural appeal is the most important consideration when choosing a place to live. Big cities tend to have museums, music venues, and restaurants that distinguish themselves, and Pittsburgh is no different. It is a cosmopolitan city with some of the most renowned cultural attractions in the country.
The Carnegie Museum of Natural History, Carnegie Museum of Art, and Phipps Conservatory and Botanical Gardens are famed and historic institutes that are defining parts of the city's culture. Pittsburgh also has an excellent food scene, with unique local cuisine and restaurants representing international flavors.