When thinking about skiing, often states like Utah, Colorado, and Wyoming comes to mind, known for their snowcapped mountains and high elevation. However, another state that has slowly crept in and is becoming more and more of a popular destination for skiing and other snow sports, is the state of Washington. With 16 exquisite ski resorts, some of the highest mountain elevations in the nation, and perfect winter weather, more and more people are flocking to the state every year to experience their skiing conditions.
Averaging over 600 inches of snow every ski season, Mount Baker receives more snow than any other ski resort in Washington. The mountain shares a border with the North Cascades National Park and provides over 1,000 acres of skiable land. It is the perfect place for everyone as it features everything from beginner to expert courses and its average ski season is usually 150 days. The area also hosts fun events throughout the ski season including "Music On The Mountains" that occur every weekend.
Located only an hour from Seattle is the Summit at Snoqualmie which consists of four different mountains including Summit East, Summit Central, Summit West, and Alpental. The area has slopes for all different levels of skiers and snowboarders and features over 2,000 acres of land. The resort also offers snow tubing, slope-side lodging, and 31 miles of Nordic ski trails. Only 60 miles from Spokane, Washington, 49° North Mountain Resort brings in many locals skiing or snowboarding for the day. With 2,300 miles and 50 different runs the resort also hosts fun events such as Saturday Night Skiing which features live music and food.
Crystal Mountain is the largest ski resort in the state and provides some of the most breathtaking views around. During the peak of the season, it is not uncommon to wait in line for the chairlift but with 2,600 acres of land, once at the top there is enough room for everyone. For those looking for good skiing paired with plenty of other things to do, Stevens Pass resort features world-class skiing alongside a wide array of dining options.
Some of these ski towns are also seeing a change in their housing market as some people decide to buy a second home or an investment property for the winter months. According to Redfin, the median sale price in Deming has risen 73% over the past year and the median time a listing stays on market is only 6 days. The average sales price in Snoqualmie Pass is a shocking $1.55 million and the market there is considered highly competitive, with many properties receiving multiple offers and normally selling for over asking price. Wenatchee, located only 20 minutes away from the Mission Ridge Ski & Board Resort, currently has a highly competitive market with most homes receiving multiple offers with waived contingencies and the average home selling for 4% above list price in as little as 6 days.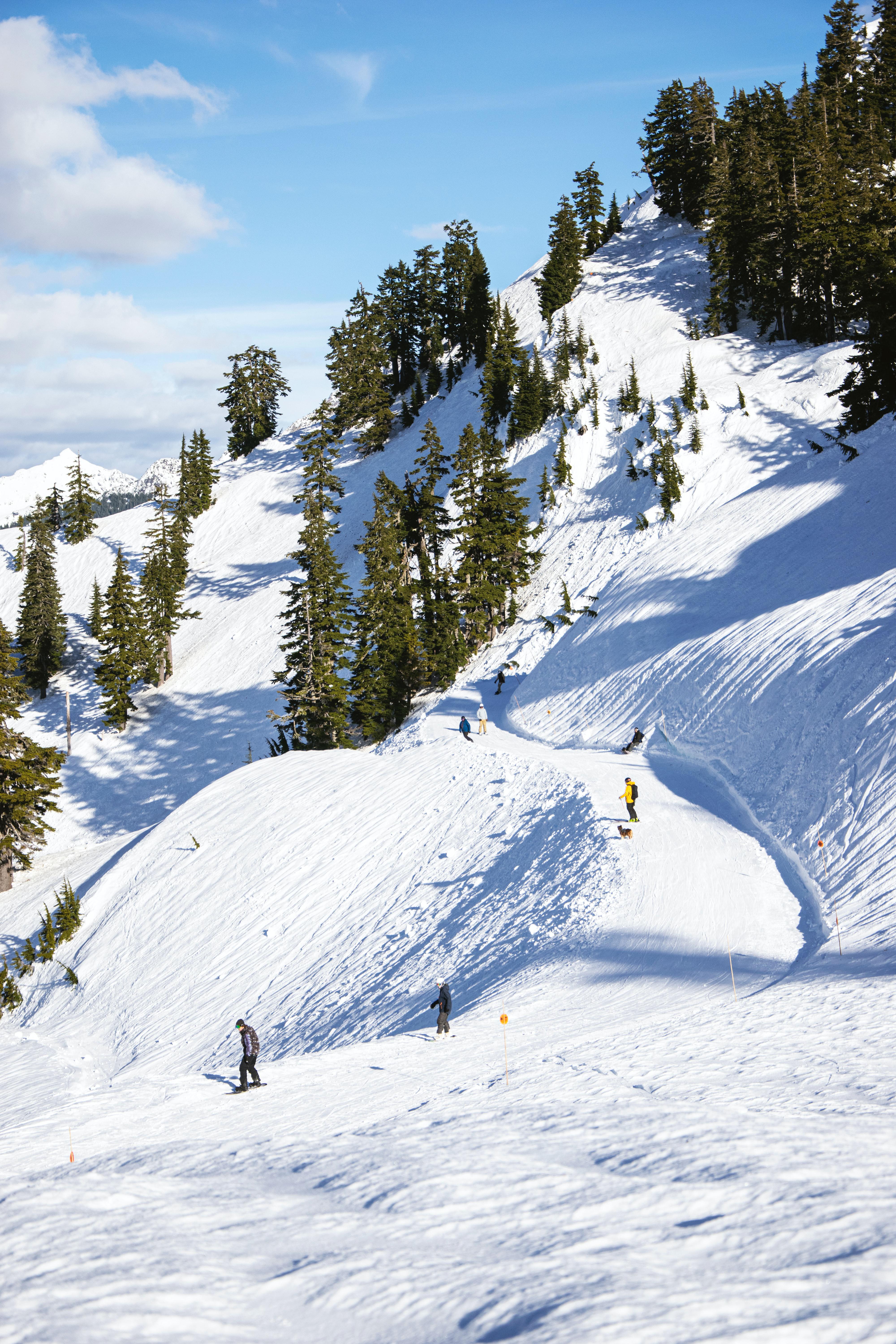 With award-winning skiing, stunning views all around, close proximity to major cities, and a thriving real estate market, Washington is slowly becoming known as one of the best ski states in the country. Every year, millions of people visit to experience their amazing resorts, an endless number of skiing trails, and fabulous restaurants. Next time you're planning your winter getaway make sure to add this incredible state to your list of places to visit!