A Look at Hollywood Growth & Development
Written by Cheyenne Prosper
The Hollywood streetscape has experienced massive change over the last ten years. The opportunity for development has skyrocketed as investments into the area to support transit and other projects have poured in. The once static market has attracted an influx of new arrivals eager to call Hollywood home, an achievement noticed by many who've worked to reshape the community for the past decades.
"It's been a long, tough slog to turn Hollywood around, and like a large ship, it takes time to turn and even more to gather steam — and we've been at it for a long time," said Leron Gubler, president and CEO of the Hollywood Chamber of Commerce.
The culmination of these factors propelled that large ship to gather a lot of steam. The development of Hollywood & Highland in the early 2000s, along with the opening of several coveted hotels, like the W Hollywood in 2010, helped lead the way for the surge in real estate demand. This demand has been associated with the appealing central location of Hollywood and its glamorous history, as well as a bustling neighborhood full of shops, restaurants and lively nightlife.
The astounding wave of property development in the neighborhood has seen land values increase by 884 percent since 2000, according to a report by the Hollywood Property Owners Alliance and Central Hollywood Coalition, and developers have been proactive in taking advantage of the changes. 
Countless new buildings are expected to go up over the next few years, including mixed use, residential and commercial buildings. One notable development is Columbia Square, valued at $850 million and is the largest development in Hollywood. Once completed, Columbia Square will feature a 20-story, lavish residential tower with 200 apartments for rent and extended stay hotels that will be completely furnished.
Another project on the horizon, Hollywood Central Park, with an estimated cost of $1 billion, seeks to enhance the area by providing park space to its residents. The future of Hollywood is constantly shifting and lawmakers have stepped in to promote a thriving community that aligns with its growing members. The 4:00 am bar initiative, which seeks to allow bars to have a later call time, thus promoting a thriving nightlife, is also among these key developments fueling real estate demand in the area.
All of these factors have led to Hollywood accounting for an astounding 9% of new housing built in Los Angeles with no foreseeable impediment to the momentum.
---
Los Angeles native, Lisa Dugum, witnessed the evolution of Hollywood real estate and quickly seized the chance to highlight the character of the city by successfully leveraging her local expertise to capitalize on surging buyer demand in the Hollywood Hills market. Identifying the unique needs of each buyer, Lisa, pinpoints the ideal home and location for her clients with incredible speed. Her sale at 8500 Crest Cole Drive illustrates her knowledgeability and local network, having received multiple offers and ultimately selling the home for $2.2 Million after only a few days on the market.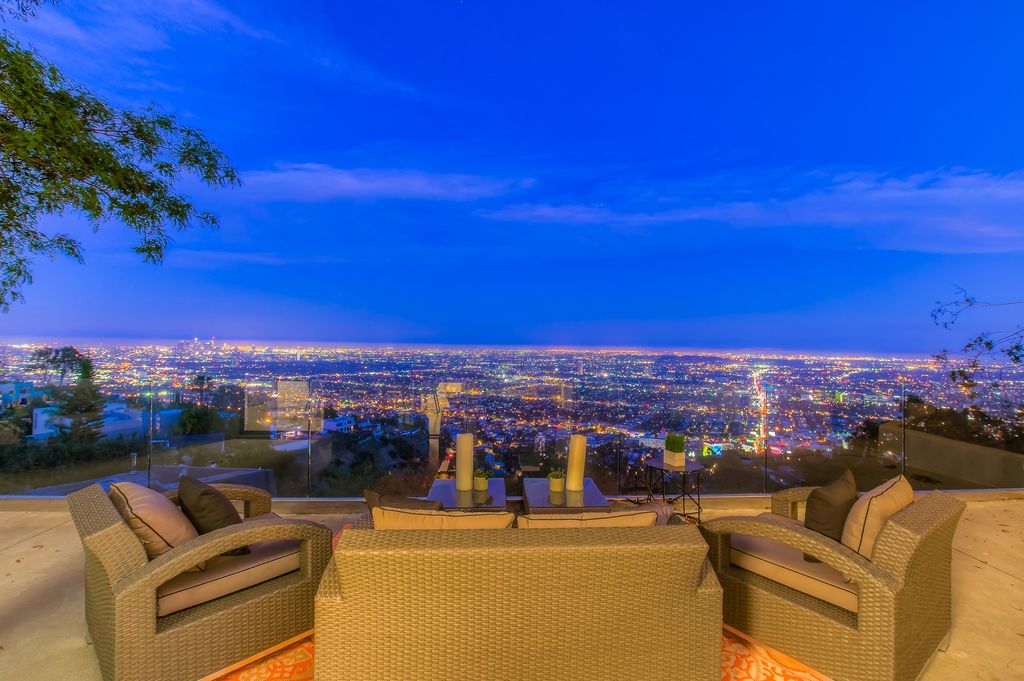 Off-market residential/commercial, development and business opportunities are currently available.
PLEASE CONTACT LISA FOR DETAILS:
LISA DUGUM TEAM
UNITED REAL ESTATE
818.577.8531
lisa@lisadugum.com
Sources:
Hollywood Economic Analysis & The Business Improvement Districts
Inside Hollywood's Kinder, Gentler Condo Boom
Hollywood Central Park