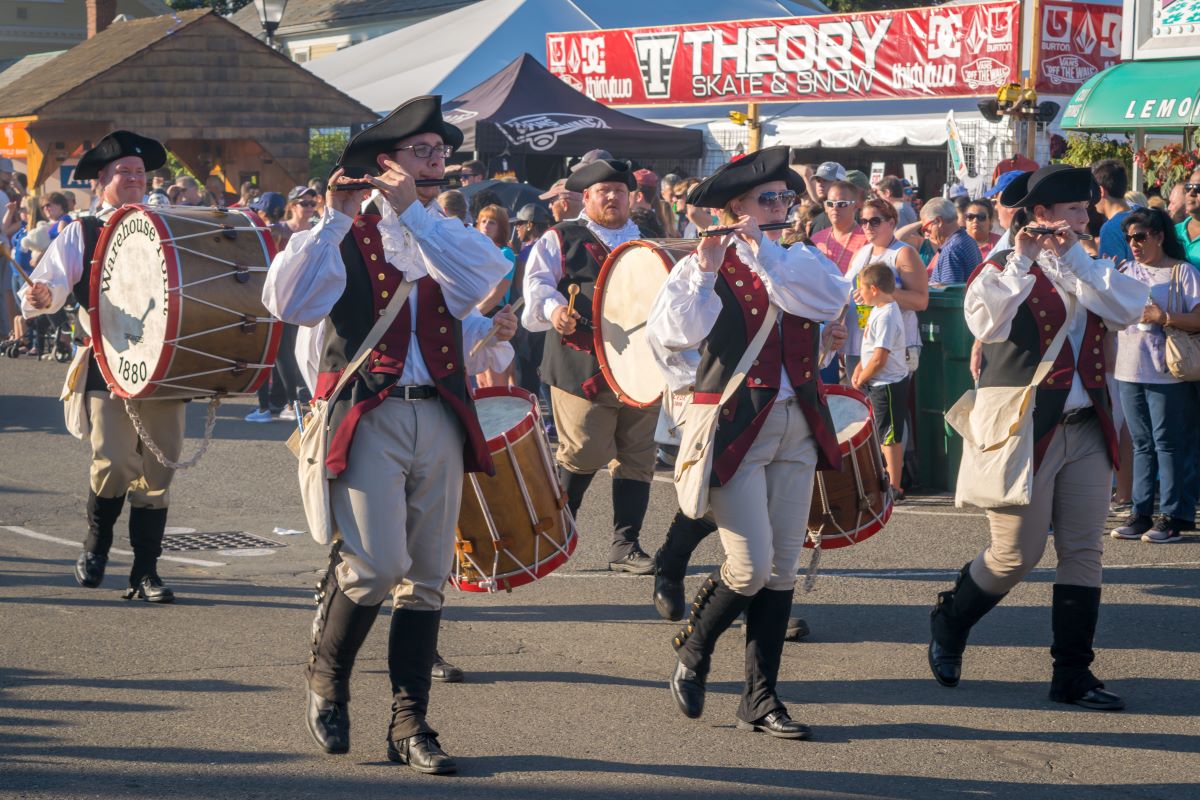 One of the most significant annual events in New England that fosters unity among the region's states is The Big E, formerly known as the Eastern States Exposition. The Big E, a massive fair held during the onset of fall, is intended to highlight the culture, agriculture, and history of all six New England states. This year's Big E is right around the corner and should provide some unforgettable experiences for attendees.
A Historic Tradition
In 1916, the very first Eastern States Exposition began with the primary goal of promoting agriculture in the eastern states. This landmark event took place in West Springfield, Massachusetts. Throughout its century-long existence, The Big E has undergone significant changes, yet the location has remained the same. This year, from September 15th to October 1st, well over a million visitors will head to the Eastern States Exposition grounds to experience the biggest fair on the East Coast and one of the largest fairs in North America.
Incredible Musical Acts
There are endless ways to enjoy The Big E, and each person has their own preferred approach. For some, the musical performances will be the primary draw. A lineup of musicians across several genres will provide many exciting shows for spectators. This year's scheduled acts include Zedd, Third Eye Blind, Jimmy Eat World, Parker McCollum, John Fogerty of Creedence Clearwater Revival, and more.
Celebrate New England Agriculture
For some, the agriculture shows become a can't-miss tradition that defines their experience. The festival's agricultural showcases include equestrian shows, sheepdog demonstrations, butter sculptures, and livestock displays. To further enjoy the agricultural experience, head to the Eastern States Farmers Market, offering everything from locally produced cheeses and produce to artisanal goods such as clothing and jewelry.
A Timeless Fair Experience
Numerous traditional aspects contribute to making this a classic fair experience. The Midway, catering to those of all ages, will feature a children's section with smaller and relatively laid-back rides as well as an area that will call out to daredevils. And The Big E's food and drinks are reason enough to attend this event, with farm-to-table eats, classic festival fare, and international cuisine from top-notch New England vendors. Also, a spacious beer garden will be available for your enjoyment.
Top Attractions
The Big E's entertainment options are truly endless. Below, we'll list a few top attractions:
Circus Spectacular: Trapeze artists, jugglers, and incredible magicians captivate audiences at this fun circus, which offers three showings each day.
Dolly's Honky Tonk: Stomp your feet to country music or hop on the mechanical bull. 
Avenue of States: Visit six different buildings, each dedicated to a specific New England state. These structures, designed to replicate the original statehouses, offer fascinating insights into the unique flavors, sights, and sounds that define each state within the region.
Admission
Secure your tickets for The Big E conveniently online before the event. An adult one-day general admission pass has a discounted rate of $16 in advance, or visitors can opt to go for the fair's duration with a 17-day pass priced at $70. Various options are available, including admission to concerts, an add-on Midway Magic pass, and ringside circus tickets.