Over the past year, almost every state in the United States has seen a huge increase in their housing market, with inventory struggling to keep up with demand, but no one has seen an increase quite like Texas has. 2020 brought people flocking to Texas from all over which lead to massive growth in home sales, pushing prices higher and making the once well-balanced market a competitive one.
Covid-19 has forced many people to reevaluate their living situation and we have seen them making the move from cities to suburbs and to states with more favorable taxes. Now, Texas is seeing record-low inventory and record-high demand for homes in the popular cities of Dallas, Houston, San Antonio, and Austin.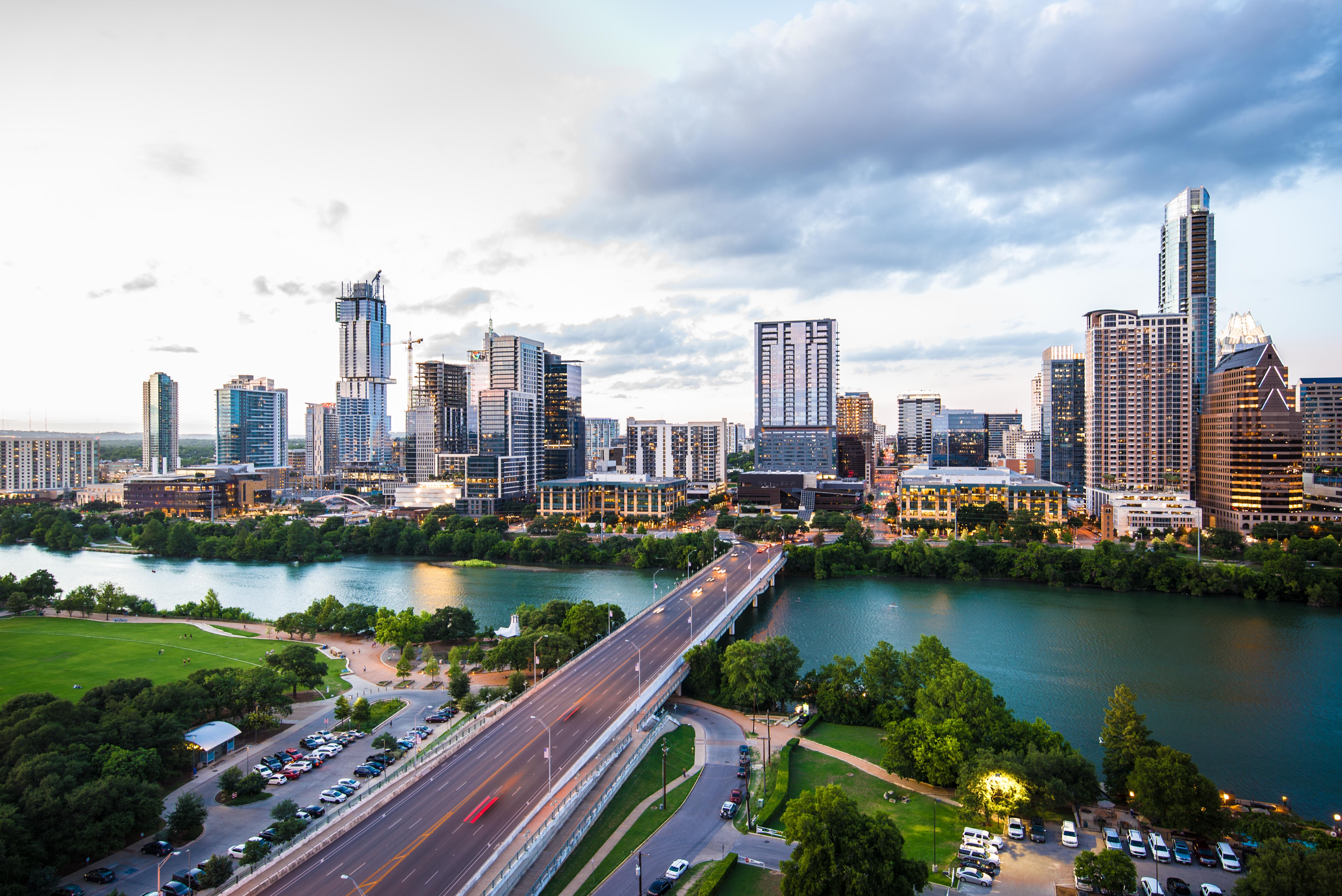 Austin has seen huge population growth over the last 5 years. With new trendy restaurants and massive companies such as Tesla making the city their home, they simply cannot keep up with the demand for housing. The median home price in Austin is sitting at a whopping $575,000, making it one of the highest in all of Texas. Homes in the area are sitting on the market for an average of only 13 days and the amount of homes on the market continues to dwindle. As of right now, the inventory available is 0.6 months which means if no new homes are added to the market, Austin will be completely sold within 2 weeks.
In Houston, the area has seen its thirteenth straight month of positive sales. Like many other real estate markets, buyers are seeing that they are oftentimes competing with all cash, over list price offers. Even though the Houston market is competitive, it has been named one of the best long-term real estate investments and since 2012 has seen an appreciation in prices of almost 60%, so the wait may be worth it. In the past year home values in Houston have seen a rise of 10% and it seems as though they will continue to rise well into 2022 only proving further that Houston is a highly sought-after market.
Known for its amazing food scene and high-end suburbs, Dallas has always been a competitive real estate market, however, the past year has propelled this popular city even further. Just in the last year, the average sales price has risen 21% and days on market declined, making Dallas a highly competitive market for buyers looking to make the move to the area.
Since the beginning of the Covid-19 pandemic, many suburbs across the nation have seen a rise in interested home buyers looking to move away from the hustle and bustle of the city. Suburban home prices are expected to continue rising well into the end of 2021 and Dallas features some of the most highly sought-after suburbs including Southlake, Frisco, and University Park.
San Antonio, which is only an hour from Austin and three hours from Houston, has seen record growth over the past 10 years. On average, 66 people are moving to the city per day, possibly due to the low tax rate and affordable cost of living which has made it one of the fastest-growing cities in the United States. Home to many major employers, the job market in San Antonio has seen a huge uptick which could be a factor in the population growth and rising home prices. The average listing price for homes in San Antonio is $271,000, way below the average in Texas, pointing to the fact that San Antonio could be a hot market for real estate investment in 2021 and into 2022.
Consisting of El Paso, San Angelo, and Odessa, just to name a few, West Texas has become a major market for buyers looking to make the move to the state. Like many other Texas towns, San Angelo has seen a rise in home prices but a decline in inventory. El Paso is seeing a considerable amount of out of town buyers, coming from California, Denver, and other insanely priced real estate markets. According to one Texas real estate agent, people can sell their homes in those markets and then sometimes buy two or three homes in El Paso.