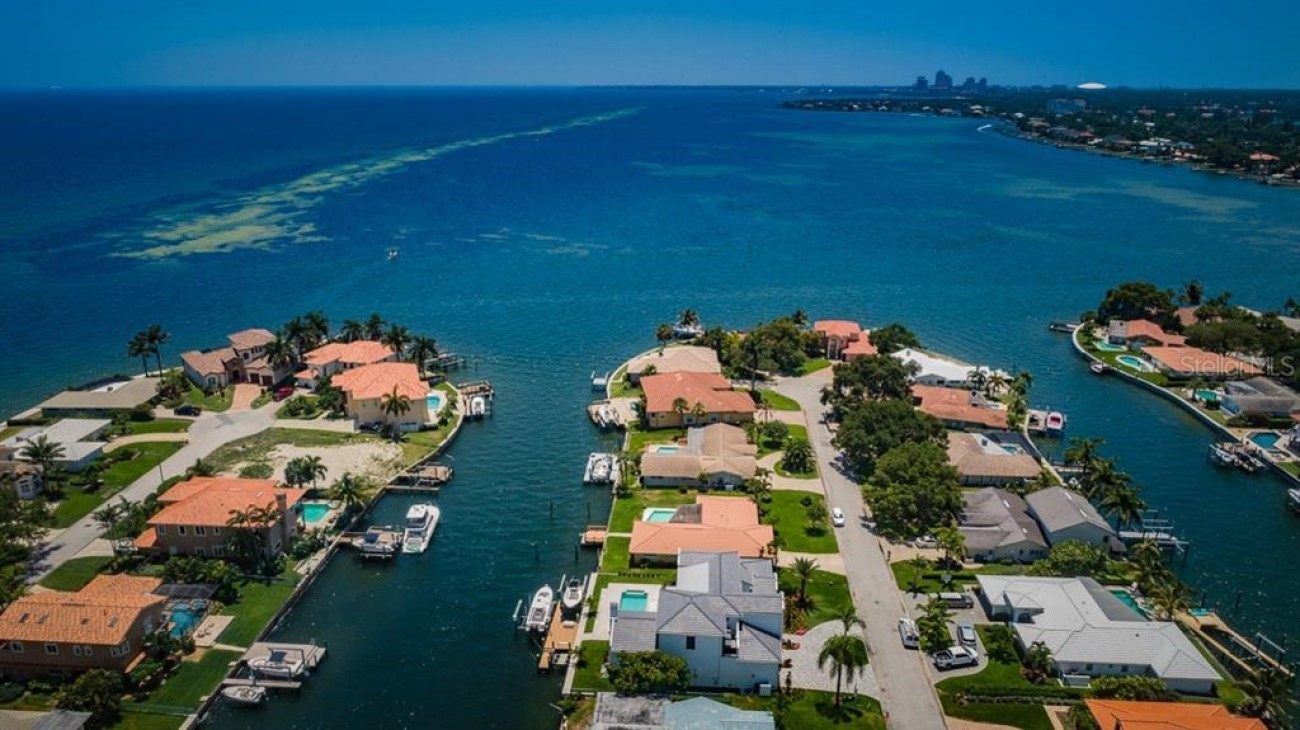 Tampa is a gorgeous city, with stunning outdoor spaces that are major draws for tourists and those looking to move somewhere with great year-round weather. Tampa is a place that brings people in with great food, a top-notch art scene, and a Gulf Coast location that gives it a stunning waterfront for lounging and boating.
With cultural destinations like high-quality museums, great golfing, and a bustling city with numerous unique areas, there's a lot to love about Tampa. That is why its population has surged in recent years and why new developments are consistently springing up around the city.
Tampa has a variety of diverse and different neighborhoods, from the historic areas of Old Seminole Heights, Southeast Seminole Heights, and South Seminole Heights, to the lush waterfront areas of Bayshore Beautiful and Ballast Point.
There are also a range of quieter suburbs like Plant City, Brandon and Riverview that make for great places to live outside of the main city area. Tampa Heights is another rising suburb that is seeing its reputation and population boom.
With so many great areas in the city to pick from, we've helped you narrow it down by coming up with a list of six hot areas to move to in and around Tampa.
Sunset Park
Sunset Park is a quiet enclave six miles from downtown Tampa, due West from Palma Ceia, with a residential feel that makes it a perfect place to settle down. With streets named after famed poets, this area is a serene place perfect for residents looking for a tranquil but naturally beautiful area to live.
Sunset Park was a famed fishing spot in Florida many years ago, and there is still great waterfront access in this neighborhood for the fishermen and boaters out there. It has parks and carnivals, making it extremely family-friendly. Homes tend to be expensive but spacious in this area, with a median home valuation of $728,000. With housing inventory tending to be quite limited, jump at the opportunity if you find a Sunset Park home.
Beach Park
Beach Park is one of the most sought-after addresses in "old" Tampa, a stunning waterfront neighborhood with beaches, forests, and gorgeous residences. Located just South of the Westshore Palms area, and with numerous hotels set up nearby, Beach Park is a destination for those visiting Tampa due to its high-quality restaurants and nightlife.
Beach Park offers residents a more removed, suburban feel. While there's still a ton of commercial buildings with shops and eats, it is a residential area known best for the old-style architecture of many of the properties and tight-knit community that resides within. Homes are moderately priced, with a median cost of $644,008 for a home in the neighborhood.
Davis Islands
Davis Islands is an island area just south of Hyde Park and Riverside Heights, with a ton to offer residents. It has played home to celebrities from Tom Cruise to Stephen King, and the luxury real estate and gorgeous living options are a big reason why.
Davis Island has stunning Mediterranean-inspired buildings dating back to Florida's roaring 20s, and it is the perfect place for life on the water. There are eye-catching views of downtown Tampa from the water, numerous great spots to kick back and relax, and a variety of great cafes and pubs that make it a charming place to reside. Property on this island is limited, which makes real estate expensive, but the beauty of life on Davis Islands more than makes up for it.
Westshore Palms
Less than a 15-minute drive from the downtown area sits Westshore Palms, a quiet, homey place known for being a hub for families and older residents. It has great proximity to many of the top things to do in Tampa and good schools and charming housing properties.
Westshore Palms is a safe place to live, considered one of the safest zip codes in the city. While it doesn't have the green spaces areas like New Tampa provide, there are parks and quaint walking areas that add to Westshore Palm's appeal. There is great shopping at Westshore Plaza, tons of restaurants, and a welcoming local community. It is the perfect residential Tampa neighborhood for someone seeking an affordable, safe, and quiet place to live a short drive away from all the best Tampa has to offer.
Ybor City
Ybor City is one of the hotspots in Tampa, a culturally diverse, trendy area that encapsulates the vibrancy and energy of life in the city. Ybor City is known for its Latin American and Cuban influences and the trendy boutiques and shops that line its street. It is widely considered one of Tampa's most historic spots, with tons of great museums and monuments to the district's past.
Ybor City is a chaotic and fun place that is probably best for younger residents looking to live somewhere with fun shops and restaurants and great nightlife. Ybor City housing is affordable, with a median home cost of under $300,000. It is an exciting and fun place to live, perfect for young people looking to move where the action is.
St. Petersburg
St. Petersburg is a separate city that is part of the Tampa Bay area, and it is a bustling metropolis in its own right. St. Petersburg is just South of well-known areas like Clearwater and offers many of the same perks as Tampa: incredible year-round weather and great waterfront access. There is also top-notch golfing, beaches, and various museums, including the Dali Museum and the Museum of Fine Arts. It is a city with numerous great restaurants and shops and bustling nightlife.
St. Petersburg is a great place to live, with incredible cultural attractions and tons of great outdoor activities. It is also surprisingly affordable for a big city with so much to offer, with a median sales price of $320,000. Houses come off the market fast in this city, though, so if you spot a good home, move quickly.