Haven is Dynamic + Cross-Platform
Maximal Engagement
Haven is a magazine and digital platform for engaging key audiences. Top agents use state-of-the-art tools to reach ideal demographics, develop name recognition and support stunning listing and reporting presentations for their clients. Each objective calls for different messages and mediums. Haven partners with agents to achieve those objectives through an extensive digital strategy supplemented by highly targeted print distribution, all included in one price and repeatedly proven to deliver an unmatched ROI.
Readers Become Leads
Through advanced targeting via social media and search engine marketing, Haven drives traffic to property content in compelling advertorial formats. The effortless user experience and low friction for accessing content and messaging agents maximizes the opportunity to generate leads.
Robust Property
Search Platform
Multi-site visibility
In addition to being featured in articles on havenlifestyles.com, all advertised properties are featured on Haven's property database, homes.havenlifestyles.com. Agent profiles are attached to each property page, providing users easy access to agent contact information, bios and additional inventory.
User acquisition
Users of the homes.havenlifestyles.com are largely referred via articles on havenlifestyles.com. The database pages provide more information and additional links to enable users to feel more comfortable in making inquiries.
80%
San Diego Area Readers
12%
Property Clickthroughs
Behavioral Characteristics:
Luxury real estate
Private Jets
Fine Dining
Investment
Private school
Fine Art
Contemporary/Modern Art
Property Investing
Real estate development
Yachting
First-time buyer
Stock market
New House
Real estate
House Hunting
Luxury goods
Frequent Travelers
College grad
Masters Degree
Doctorate Degree
Professional Degree
Advanced Targeting
We don't just hope they show up.
We understand that it doesn't matter how many people are being reached if they're not quality demographics. That's why we don't rely on subscription models to drive readership, we comprise our readership with dynamic segments, like individuals in the market for real estate, to ensure we're maximizing advertiser ROI.
HAVEN reaches readers via multiple platforms and devices, ensuring visibility to key demographics on mediums in which they're sure to be consuming content. Utilizing search engine and social media advanced targeting, as well as diversified paid traffic strategies, we drive a readership that increases the opportunity for brand visibility and potential leads.
Compelling Native Advertising Content
Our editors develop content in the form of advertorials to showcase each property featured in the magazine. This aspect of the package enables agents the opportunity to leverage appealing property features across a collection of listings to drive relevant and large audiences.
Native advertising formats also boast dramatically higher engagement rates for users than driving traffic to individual database pages. Interested readers connect directly with listing agents via articles on all devices.
Leads go directly to you... and only you.
As soon as a user submits a form requesting more information on your listing, the system automatically connects the listing to your email address and sends the interested parties contact information directly to you. Unlike many lead generating services, we don't send the same lead to multiple advertisers.
Test the form pop up below.
Haven has been a great resource for leads from my Listings ads. The leads are Buyers seeking more information on the condos and homes in my ad.  Miami Beach is largely a second home market so Buyers often do not have a referred Realtor like they would in their
hometown
. Havens distribution is excellent resulting from a great presence in our community.  The online site is welcoming and easy to use, therefore utilizing the combination of both mediums, it is an excellent allocation of my advertising funds.
Kayce Driscoll
I must say working with your team has been a pleasure, they are efficient and turnaround time for my ad was very fast. Compared to others magazine in our market your price is reasonable and your product is high end.
Paulo Simonetti
The Haven magazine has been an excellent tool for my luxury and waterfront properties.  My sellers love the high end feel of the magazine and the stunning glossy print presentation of their properties. 
I enjoy working with your team – they are very accommodating and easy to work with plus turnaround time for ad proofs is second to none.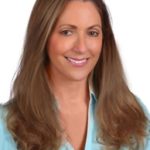 Karen Kennedy
Very professional coffee table real estate magazine! Great opportunity to feature properties Nationally and Internationally and I highly recommend it!
George Kasprzyk
We really appreciate the advertising leads and the magazine looks great.
We followed up with both of the leads!
Richard Gerrish & Jenny Ho
I am very pleased with my ad! I'm happy with the additional picture at the index page, I'm thrilled with the ad itself, and I like the on-line presence. Great job!
Sheryl Graff
I have been in real estate for quite some time now and feel as though I have advertised with just about every magazine and digital platform out there. I can honestly say that there is not a better resource out there when it comes to current marketing avenues. Not only do you get a high quality magazine ad but Haven Lifestyle also advertises your listing through their website and social media platforms. I have never received any inquiries on similar advertisements until advertising with Haven Lifestyle. I will 100% be a client for life as I have had dozens of inquiries in a short period of time.
Kevin Tally
Thanks, I have been in contact with the potential buyer and have sent everything over to review. This is quite impressive as this is the first magazine ad that has produced some activity. Thanks again will work to get you more work through our company.
Jeffrey Greer
The process was painless and without all the drama and hurry-up that normally is part of this. It wasn't but 20 days later and I received a few emails from people looking at my AD! This was truly a first and something that all the previous companies said would happen but didn't. After the second AD and similar responses, I decided this was not a fluke and I'm all in with Haven!
Mark Nolan
 Property and agent photos are all we need to develop a beautiful, effective design for you to review.
There is no design Charge.