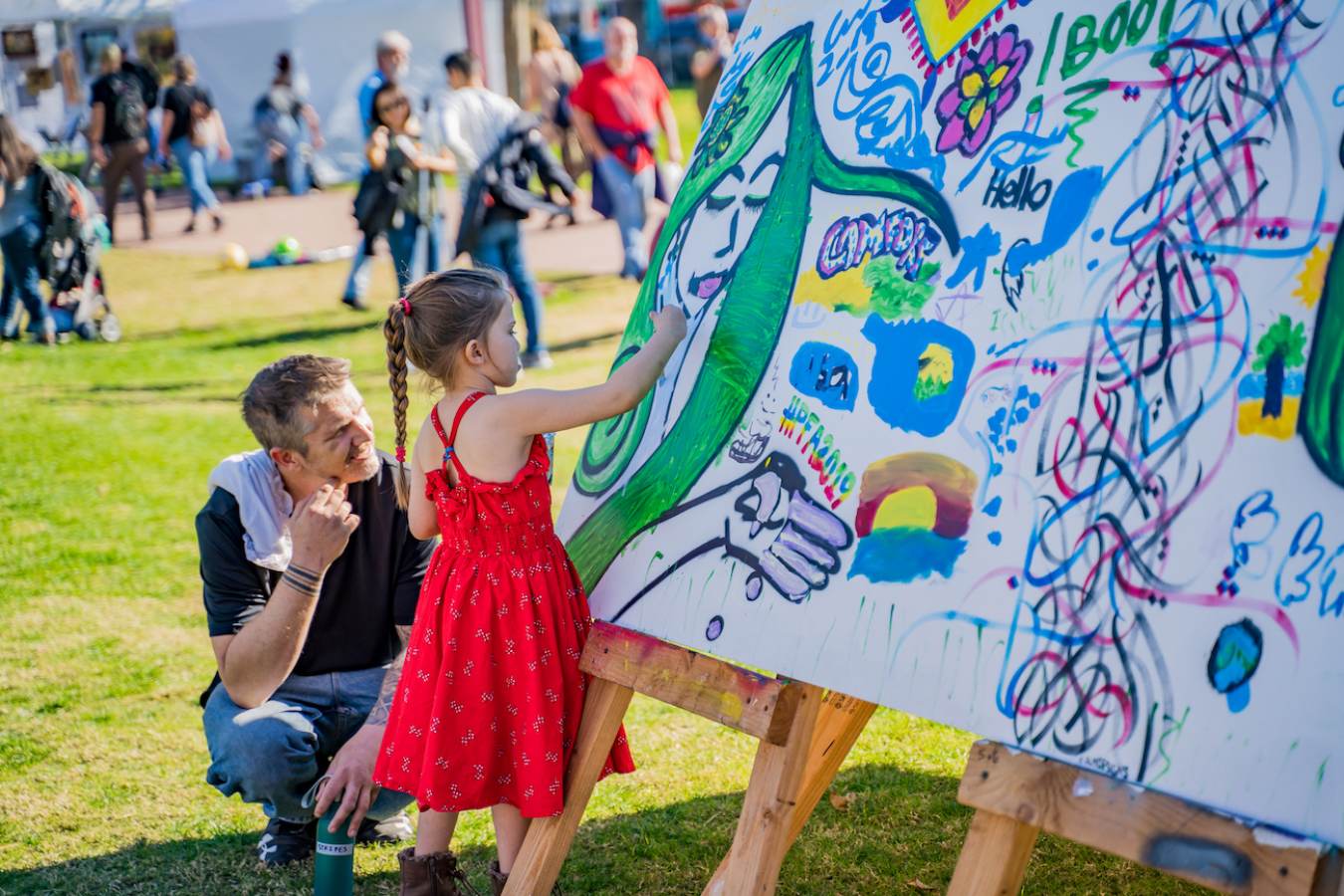 A vibrant city located in the Arizona desert, Phoenix offers great views, popular restaurants, and a mild winter climate. Although many people flock to the area in order to experience amazing hiking and a bustling downtown, the city has another side to it that not many people are aware of: an incredible up-and-coming arts scene.
A visit to Roosevelt Row, Phoenix's walkable arts district, will provide you with art galleries, restaurants, bars, and boutiques. The area is located on a gorgeous street surrounded by colorful art and a lively atmosphere. On the First Friday of every month, you can catch their First Fridays Art Walk, one of the nation's largest, self-guided art walks. Here, you can tour more than 70 art galleries, venues, and other spaces to see a plethora of artwork and enjoy all that the city has to offer. There are free shuttles that circulate through the city, making the event easy to access and explore. Food trucks line the street and the event has an outdoor market-type feel to it. Roosevelt Row is also home to the annual M3F Music Festival, a 100% nonprofit festival that features big-name artists such as Kid Cudi, Lukas Nelson, and others. You can also find an exciting mix of bars, restaurants, and breweries. While exploring, you will find street art on every corner, many being eccentric and sprawling murals painted by local artists. Make sure not to leave without visiting some of the funky art galleries and boutiques where you can find local handmade goods and unique pieces of art.
Perhaps one of the most exciting Phoenix events to happen is the Phoenix Festival Of The Arts, happening December 11th and 12th. Featuring more than 150 art vendors, it is the perfect place to experience arts and culture for the whole family. Their website states that the event is an annual celebration of local arts and culture and serves to stimulate both the economic and cultural growth of the city while encouraging people to explore the artistic surroundings around them. There will be live music by local bands alongside other acts such as circus performances, dance routines, poetry, chorus groups, and many others. One of the most popular exhibits is the interactive art activities suitable for both adults and children. The free event is dog-friendly and has culinary stations throughout as well as beer and wine available. The art available ranges from ceramics to handmade jewellery to photography, and everything in between.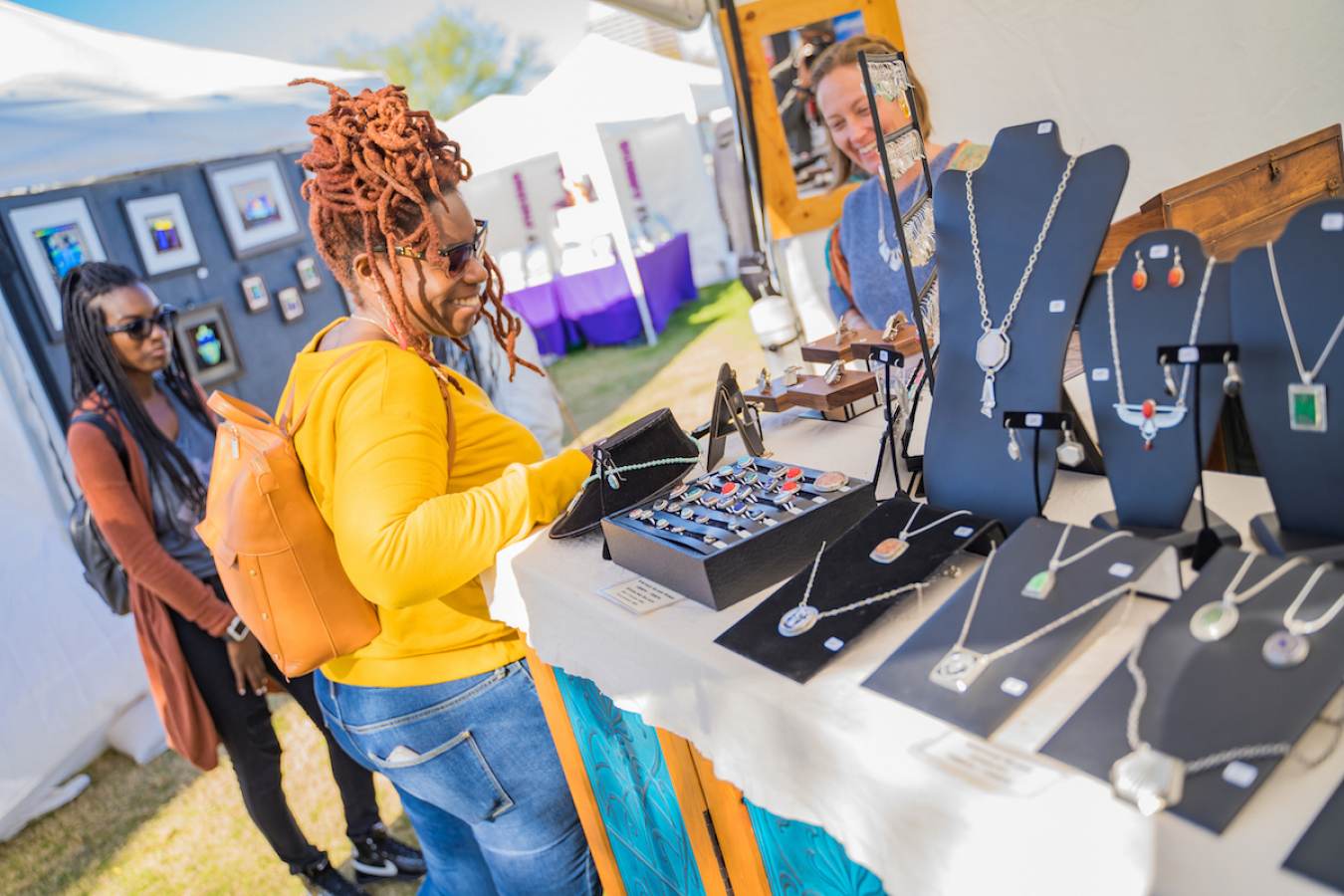 From an unbelievably vibrant downtown arts district to a large annual festival, Phoenix is proving that its art scene is one to be watched. With a huge sense of pride in their local artists and art galleries, the large city gives a very small town feel when it comes to their artwork community. Walking through Roosevelt Row will allow you to see the art murals painted by local artists and explore the Phoenix culinary scene in an intimate way. A visit to the Phoenix Festival Of The Arts gives you an up-close and personal experience with the artists themselves and provides for a day of fun with the entire family. This exciting desert city is definitely one that every art lover, food connoisseur, and art gallery enthusiast should visit at least once!