Although San Francisco's Bay Area real estate market dipped at the start of the pandemic, the luxury market is back and stronger than ever heading into the spring.
According to Zillow, home values grew by 5.6% in urban areas of the Bay Area metro section, as well as 7.9% within suburbs.
Zillow Economist Chris Glynn said that with millennials buying up properties, interest rates are historically low and homes are flying off the market. Year-over-Year, the current median sales price in San Francisco is $1,399,500 and 354 homes were sold in just the past month—a 12.7% increase since last year.
Here is a curated list with some of the most desirable properties located throughout San Francisco!
Classically Modern Newly Finished Victorian
1858 Church St, San Francisco, CA
A classically modern, refined & newly finished Victorian located on the border of highly coveted Glen Park and Noe Valley. $5,300,000
3627 21st St
3627 21st St, San Francisco, CA
Located in one of the city's most coveted South side locations, this stunning 2018 modern remodel features a clever design showcasing spectacular panoramic views from almost every angle. $4,849,000
Dramatic Modern View Residence
910 Carolina Street, San Francisco, CA
Enjoy breathtaking 360-degree views from this dramatic 3,900+ square foot, four-bedroom, four and one half bath modern residence with a roof top deck that epitomizes the height of Potrero living. $4,500,000
Elegant Lone Mountain Home
3 Atalaya Ter, San Francisco, CA
This elegant and inviting Lone Mountain home, located on a private cul-de-sac with friendly neighborhood charm, is truly a hidden gem in a big city. $2,795,000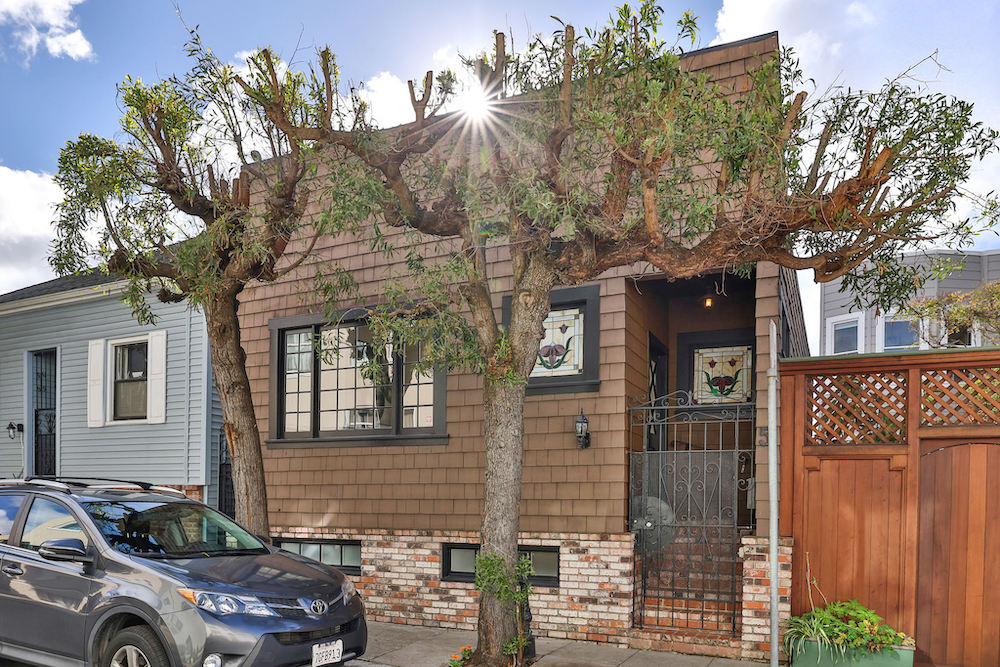 Unique Urban Oasis
5 Dolores Ter, San Francisco, CA
A unique, detached 3 bedroom/2 bath home secluded in Mission Dolores at the end of a cul-de-sac. 5 Dolores Terrace is so away from the traffic and the bustle yet so close to Dolores Park, BiRite Market, and the Dolores Park Cafe. $1,899,00
312 Athens St
312 Athens St, San Francisco, CA
Welcome to 312 Athens Street, San Francisco. The Heart of the Excelsior District! This centrally located, view home was originally built in 1912 and has dramatic and expansive views from all levels. $1,398,000
Welcome In To This Magnificently Home
1550 30th Ave, San Francisco, CA
This house is turnkey in every way! Welcome in to this magnificently home just minutes away from Golden Gate Park or Ocean beach, both located just down the street. $1,188,000