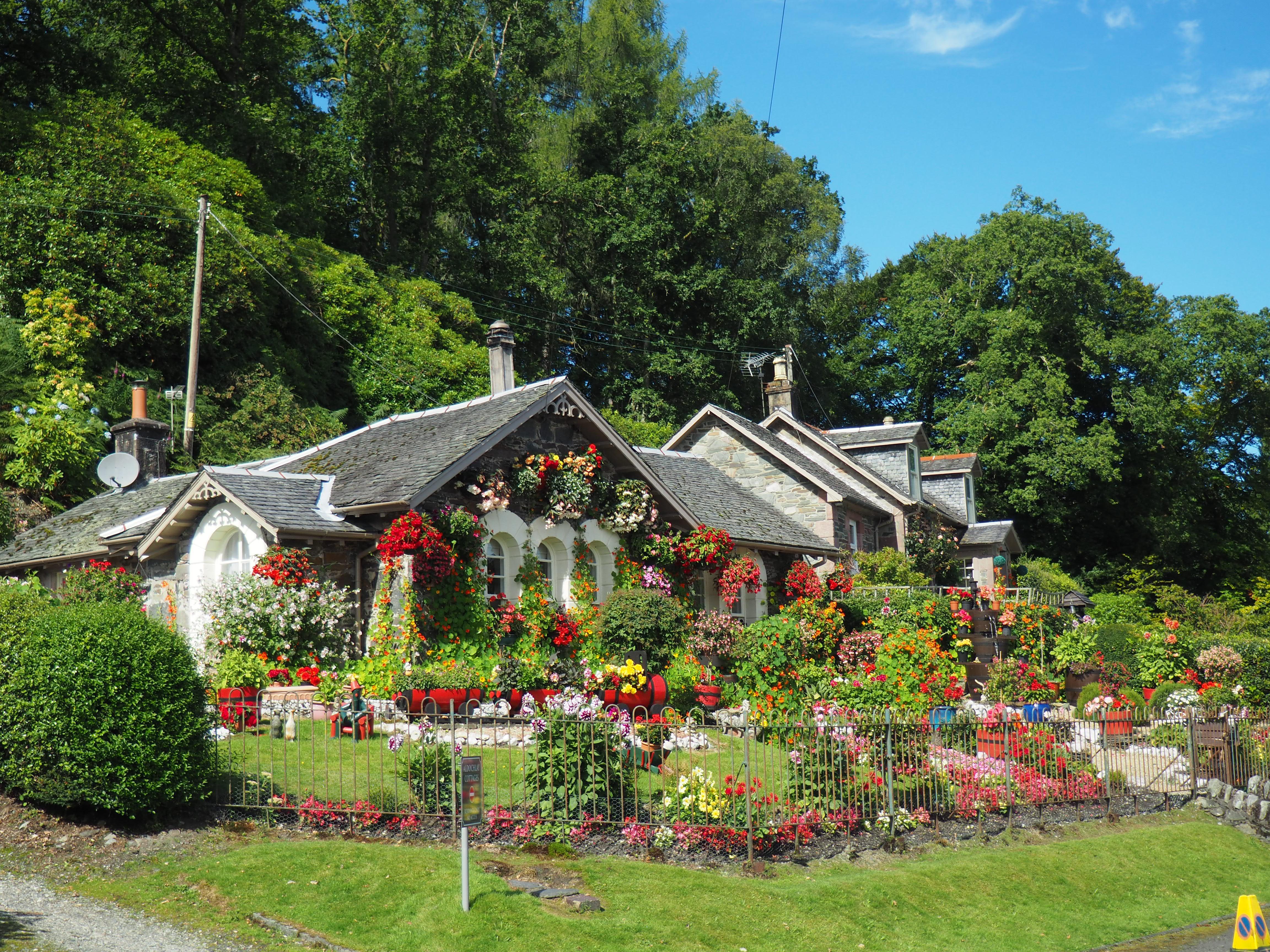 The appearance of your property is crucial when you want to attract potential buyers. For this reason, it is worth keeping not only the indoor but also the outdoor space well-maintained and eye-catching. Taking care of the curb appeal will maximize your chances of selling your house easily and quickly, and you get only one chance to make a great first impression.
Make sure to take care of your windows, doors, roof, but also, do not forget about your yard! Making your garden beautiful and low-maintenance will certainly add to the property's value and encourage people to consider buying it from you.
In order to help you with that, we have prepared some tips that are worth following if you want to spruce up your garden before selling it. Take some time to use them, and your yard will make a much better first impression on potential buyers!
Adjust Your Garden to the Climate
As a rule of thumb, if you want your garden to live long and prosper, you need to make it well-adjusted to a particular climate.
For example, if you are selling a house for cash in Orange County, it is best to choose drought-tolerant plants. The good news is numerous plants from the sandy, and sunny Mediterranean area do not have high water requirements. Some of them are even edible, like oregano, artichoke, or thyme, so you can encourage buyers by creating a vision of using their own herbs in their everyday cooking. To make it look appealing, you can also add some beautiful drought-tolerant flowers like geranium or beardtongue.
And if you are trying to sell a house in, let's say, Texas, you can go for some vegetables like peppers, tomatoes, or peas. To add visual value, you can choose such flowers as hibiscus, Cape plumbago, or Celosia cristata. Always remember to learn some planting tips associated with your area before you start sprucing up your garden!
Keep It Clean
So as to improve the appearance of your lawn and garden and enhance the curb appeal, you need to keep the whole exterior area clean. Remove any dead plants, piles of leaves, stringy weeds, faded pots, old hanging baskets, or other rubbish that can harm your garden's beauty. It would also be a good idea to re-mulch the garden beds. Creating a tidy outdoor space before you put the property on sale will make the potential buyers more interested in it.
Prune and Trim Your Trees and Shrubs
Another step to improving your garden before selling is taking care of the damaged or low-hanging branches, as well as overgrown shrubs. It is essential to prune and trim them not only for better looking but also for invigorating your plants and making them grow in the most favorable direction. However, keep in mind that in the case of large trees that are starting to invade the power lines, it is best to hire a professional arborist to do that for you.
Use High-Quality Mulch
Unless you have already planted perennials at the base of the trees in your garden, it is recommended to use high-quality mulch instead of planting annuals. Investing in a few additional bags to top up the mulch will certainly be a great move when your home is on sale.
One of the best suggestions here could be cocoa mulch. As it consists of cocoa bean husks, it produces a delightful chocolate scent that spreads all over your yard when it is fresh. Imagine a potential buyer smells that after entering your property – they will certainly be encouraged to purchase your house!
Do Not Forget About the Backyard
Keep in mind that most probably, a person walking around your home will want to view it not only from the front but from every single angle. For this reason, do not overlook your backyard – make sure it looks as appealing as possible. If there is a pool, remove the dirty water and replace it with sparkling clean water.  Don't neglect to check the condition of its fencing.
In case of any excess growth or overhanging tree branches there, get rid of them if you want to make your house-selling process easier. Also, provide your lawn with a good weed and feed so that it can look lovely and welcoming with fresh and lush grass.
Keep It Simple and Classic
Take into consideration that you do not know the taste of the future buyer of your home.  Even if you have your own individual style of landscaping, resist implementing it to the garden that is going on sale because, in this way, you may significantly reduce the circle of potentially interested buyers. If they see an outdoor area organized in a very specific way that they do not like, they may consider it too time-consuming and costly to invest in its rearrangement.
For this reason, it is better to keep it simple and use classic landscaping techniques that are likely to appeal to most people (or can be easily modified if necessary).
Rent a Power Washer
If you see that there are some gutters, pavings, brick or vinyl sidings, etc. that clearly need washing, you can make this work a lot easier by using a power washer. Do not worry if you do not have such a specialist tool – you can easily find a company where you can rent it at a reasonable price.
While using it on your walkways, bear in mind to take a look if there are any broken or cracked paving stones. If that is the case, remove them and place new ones because it will significantly help you to improve its overall appearance.
What is more, make sure to clean all the water features, birdbaths, or small ponds, if you have any. After all, they have been added to improve your garden's design, and with any lichens and stains starting to sprout, they are doing quite the opposite.
When you are walking with the power washer around your home, take a few minutes to have a look at your exterior light fixtures. You should clean them from all dead bugs, and in case any of them has burnt out, replace the bulb. With proper lighting, your garden will look better also when the sun goes down.
Make It Low-Maintenance
Making your garden appear high-maintenance may scare off some people who do not want to spend too much time on landscaping. However, it does not mean you should make your yard plain and boring. Take some time for careful and creative planning that will provide a stylish and modern design that does not demand too much work.
For example, you can follow those easy gardening tips:
Plant similar species. Pick a plant variety that is low-maintenance and well-adjusted to your region's climate. Scatter the plants in various parts of both the front and backyard and you will achieve an excellent uniform look. Selecting plants of similar species will allow the new owner to take care of them at the same time and make their life easier.
Make the lawn smaller. As pleasing as a huge lawn looks, it may discourage some people from buying your home because they know it will require more grass clippings and more time spent on mowing. You can transform those long stretches of grass into a pathway or a private entertainment space. It is recommended to lay down some new gravel, pavement, or decking.
Take a minimalistic approach. In a minimalistic garden, it is not that difficult to draw attention to focal points. It is undoubtedly an excellent idea to arrange the plants you have in a precise way that will complement the existing architecture. For instance, to promote a sense of symmetry and balance, you can place two pots with plants adjacent to each other.
Fix and Paint Your Fences
While making your garden neat for showcasing, you should fix any issue concerning your fences. If they are broken and rotten, they will not look appealing to a potential buyer. Repair or remove any broken posts, as well as garden supports and pergolas.
Taking care of the damaged pieces is just the first step – when they are fixed, you do not want them to look irregular with these brand new elements. To make your fence unified again, you should paint and protect it so that it can withstand harsh weather conditions. While choosing a color, consider making it consistent with your home and not making it too extraordinary (as again, it may limit your audience of potential buyers).
Conclusion
All in all, if you want to spruce up your garden to make your house-selling process easier and smoother, you should take quite a few steps. First of all, make it well-adjusted to its location's climate by choosing the right plants. What is more, get rid of any rubbish and clutter to create a neat and relaxing space. It would be a fantastic idea to rent a power wash because in this way, you can clean your yard more precisely and more conveniently.
It is also advised to take a minimalistic and simple approach to the design – the more universal it is, the more people may be interested in buying your home. Do not leave any flaws unattended – if there are, for example, any fences that look unappealing make sure to fix and paint them to increase the property's value.
We hope that with those tips in mind, you will sell your house in no time. Good luck!